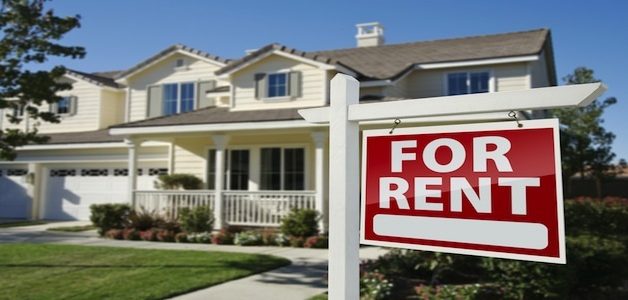 10 Tips for Success with Rental Homes
There are plenty of houses for rent. If you are looking to get into the lucrative rental market by purchasing one or more rental properties, now is an excellent time to do it.
Demand for rental properties has never been higher. Here are some tips to help you on the road to success with rentals.
1. Buy a Rental-Ready Property
Don't bother with messy properties that need repairs. This will only take more of your money and produce less profit for you. Instead, buy a house that is in perfect move-in condition for your future tenants.
2. Get Your Financing in Line Before You Shop
Having financing lined up before you go out looking for a property or properties to buy puts you in a much more advantageous place.
You will be a better prospective buyer to the seller and can be reasonably sure your financing will go through when it comes time to close. If you are buying with cash, that's even better.
3. Choose a House You Can Live in, Too
This is a common technique among new landlords. Purchase a multi-family home, such as a duplex, tri-plex, or quad-plex. You can then live in one unit and rent out the rest.
The rental income will pay for the mortgage and maintenance, and you will be right there to keep an eye on your tenants (or if they need you regarding an issue with their unit).
4. Look into Tenants You Will Inherit
If you are buying a house that already has tenants in it, investigate those tenants before purchasing. Ask the current owner for background and credit reports on the tenants, as well as their rental payment history.
Since they get to stay until the end of their lease, even after you purchase the home, you want to make sure they are not going to cause any issues for you while they are there.
5. Buy Turnkey Real Estate
With turnkey real estate, you don't have to find and screen tenants yourself. Instead, the property comes with a rental management company already attached to it, who can do all of that for you. It is the easiest way to get into the rental market as a landlord, as it is very hands-off. The management company handles it all for you.
6. Make Sure You Will Get a Good Return on Investment
Return on investment means making it or not as a landlord. Choose a home where you are sure you can get a ROI of 7% or more. This means doing your research before buying, but it's worth it after you purchase.
7. Buy in Areas You Know
Buying in areas with which you are familiar puts you at an advantage right away. You will know what houses usually rent for in the area, and the type of people who usually rent them. It makes being a landlord so much easier.
8. Hire a Property Management Company
If you buy a house that doesn't already have one attached to it, such as with turnkey real estate, hire a property management company after you buy. The company will find and screen tenants for you, take rental payments, and arrange for maintenance and repairs. All you have to do is pay them and collect your rental money.
9. Meet the Neighbors
Before buying a house, talk to the neighbors. Ask if there have been any issues with the house, or with tenants in the past. It will give you a good idea of whether this is really the house for you before you make an offer on it.
10. Have the Property Inspected
You don't want to buy a liability. Hire a professional inspection company and make sure there are no environmental or structural issues with the property before buying it.
If you do these things, you are setting yourself up for success as a landlord. Take a look at the houses for rent in Terre Haute and see what is available. Then, contact Berkshire Hathaway Home Service today to start your search for your first rental home.