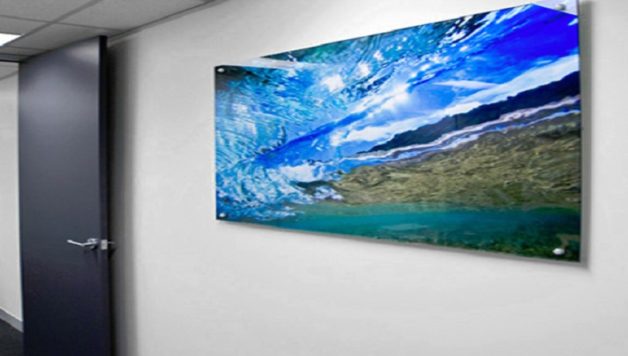 4 Reasons That Acrylic Printing Is Becoming Popular
Published On December 18, 2018 |
Decoration
Did you ever visit an uptown art gallery and wondered how beautiful the wall impressions looked? If yes, you might have come across acrylic prints on those walls that never left your memory. In fact, acrylic printing on walls, wood, and metal objects is becoming popular day-by-day. In fact, it's not a very uncommon thing and many offices tastefully decorate their walls to get a sophisticated look. They look so beautiful that they can reform the entire look of a room. Which is why, you must try one for your house as well.
4 Reasons That You Should Get Artistic With Acrylic Prints For Your Walls
Rather than using just plain stickers to cover your walls, it's much classier and realistic to use acrylic prints. They can be customized in any shape, size, thickness, and resolution. In order to get a high-quality acrylic print for your house, you must put your trust in companies like Big Acrylic. The reason is obvious, such companies deliver what they promise and put customer satisfaction first. Moving on, the following 4 reasons prove that acrylic prints are the best ways of customizing your interiors.
They Give A True 3D Effect – As long as you were careful enough to send the company a clear image of the picture of your choice, acrylic print wouldn't disappoint you. Pictures with acrylic print sharply reflect light that creates a stunning brightness contrast, giving a 3D like illusion.
They Can Impart Glow To Lifeless Interiors – Because of the rich and bright colors and resolution of the highest-quality, acrylic wall prints can immediately light up the dullest of dull interiors. They remain so true to the hue of the chosen image that acrylic wall prints reserve all the attention for them only.
They Keep The Walls Safe From Moisture – For a fact that acrylic wall prints can be made waterproof and UV shielded, they can protect your house against environmental damage. Though, thickness is always your discretion, the most preferred ones are 1/8 inch, 3/16 inch, 1/4 inch, and 3/8 inch.
They Are Easy To Clean – For the interiors that aren't much dusty, a simple warm water sponging can keep the prints as bright as new. Additionally, you can find chemical-free cleaning solutions in the market, that aren't expensive, and use them to wipe the prints with the help of a soft cloth. Remember, acrylic prints are long-lasting, but they need a lot of care to maintain their quality.