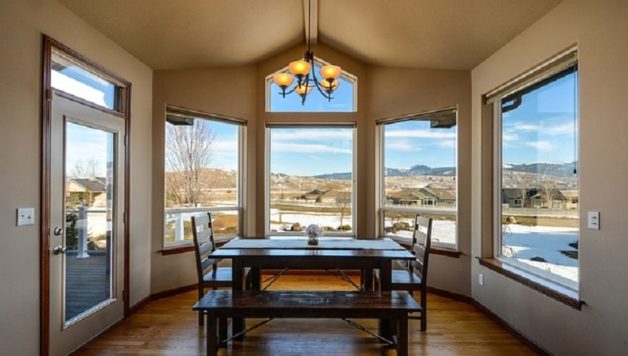 5 Benefits of New Windows and Doors
Smart homeowners always put aside some extra bucks for home renovation. To budget wisely for these renovations, you need to follow one efficient and practical rule, that is to annually set aside at least 1% of your home's entire value.
If you are wondering which improvement to choose, here is why you should opt for brand new windows and doors:
Lowers Energy Bills
We often forget how much influence windows and doors have on our energy spending. To have a more energy efficient home, you don't only need smart thermostats and an Energy Star dryer, you also need quality windows, doors and roofs.
New vinyl windows cut down 15% of energy spending. This is because they insulate the correct way meaning that they don't let hot air enter the home in summer and cold breezes in winter. A 20 year old wooden window might just do that, leading to you turning up the furnace or HVAC much more often.
Reduces Outside Noise
A good door or window insulates everything! So besides protection from outside weather condition, good windows don't let outside noise enter your home nor inside noise exit it. In fact, one of the signs for window replacement is poor soundproofing.
Protects You from UV Damage
Windows and doors should also protect you from UV damage. They let enough natural light on the inside, without allowing UV rays to enter. There are special, technologically advanced framing and glass materials which ensure proper light transfer.
Home that have windows and doors which lack this ability will also experience: faded furniture, damaged artwork, more heat inside, faded flooring and window or door framing.
Increases Home Value
If you want to renovate your home in a way that you'll get some money at the end, opt for projects with high ROI. The bigger ROI, the less difference between you're spending and gain from the renovation. Door or window replacement can have a ROI of 72%, if done wisely of course.
Modern homebuyers are looking for curb appeal and high energy efficiency, new windows and doors ensure both. That's why they are amongst the top 5 renovation projects with high return on investment.
Provides a Peace of Mind
According to my personal beliefs, this is the most important benefits out of new doors and windows. Safety and protection are the number one factors of living a comfortable life in your home.
Windows with impact resistant glass and thick, quality framing will surely protect you much more than loose old ones. The same goes for doors. The better locks, materials and knobs you have, the more protected you and your family will be.