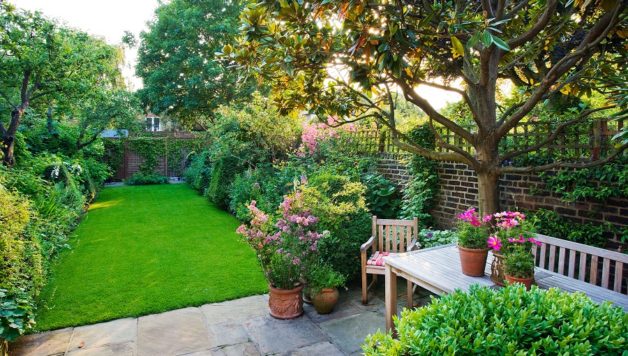 5 Home Value-Boosting Ideas to Learn From Award-Winning Gardens
Having a well-maintained garden, landscape or outdoor space is a win-win situation. It does not just boost your property's value, but also improves the health of the household and the environment.
However, investing in your outdoor living space involves a considerable amount of your resources. For instance, you must hire a general contractor to install all the necessary features to make the area more appealing and functional. And it does not stop there because you also need to allocate time and effort for maintaining its beauty and functionality.
However, this does not necessarily mean that it is not doable because there are simple yet effective ways to make your yard stunning. Here are five great ideas you can steal from award-winning gardens and apply to your own space, with the professionals' help.
1. Build a new deck or patio
Decks and patios are on the priority list for both homeowners and buyers. Building a whole deck can be expensive, but this can add a wide outdoor room for you and your family to use. Also, a deck delivers a high return on investment. You might also want to consider adding a paved patio instead of a deck,which is considerably cheaper.
2. Install a swimming pool
A swimming pool may seem like a luxury, but when properly installed and maintained, it can instantly increase your home's appeal and value.
Your property's location is a huge determining factor in deciding whether a swimming pool is an asset or not. In warmer places, installing a swimming pool is definitely an advantage, especially during extremely hot months. You can cool down without even leaving your house by taking a dip in your outdoor swimming pool. Generally, when a pool enhances the household's quality of life instead of hindering it, it can boost the value of the property.
The swimming pool design matters as well. So make sure that the style of pool you want to install will match your house and its surrounding property. Also, it should not consume all the available outdoor space.
In other words, a swimming pool can increase your property's value if it makes sense for your location as well as complements your home's style. But if it is only an expensive burden, then you might need to think twice.
3. Add water features
If a swimming pool is not the investment you wish to make as of the moment, there are other water features you can add to your outdoor space. A pond, waterfall or a fountain can transform your landscape into a sanctuary. The sound of running water can be enough to relieve you of the worries and stress caused by your day at work.
Fountains are excellent choices today because these come in different sizes and can be positioned almost everywhere. For instance, you can place a fountain in your front yard to welcome your guests with a peaceful, refreshing vibe. Alternatively, you could place it somewhere private, perhaps in your backyard, where you and your family can relax after a stressful day.
Take note that water easily attracts wildlife. Thus, you should also think about adding a place for birds to enjoy a sip and splash water at their wings.
4. Integrate a pergola
A pergola is an archway covering a deck or patio, providing better shade, protection against bugs, and great opportunities for more lighting and greenery. Also, it offers the best little getaway spot in your yard.
Pergolas are considered one of the best ways to define your outdoor living space, and what's more, it offers flexibility. For instance, you can add an outdoor rug, huge potted plants for added privacy, and comfortable seating.
You can choose from among different sizes and styles. For example, you can install a small pergola to host romantic dinners for two or perhaps opt for a bigger one for your family gatherings.
5. Add a gazebo
A gazebo is a perfect accent for any garden. It provides a welcoming area to unwind and chill out. Whether you want to have an outdoor party zone or a romantic hideaway, there is certainly a gazebo style that suits your preference.
Apart from being a functional event space, a gazebo is also a remarkable sight for your outdoor space. The unique appearance and feel of this structure can instantly evoke peaceful emotions and even childhood memories of spending casual afternoons in public parks or gardens with family.
The best thing about gazebos is that they are completely customizable. You can add a screen to protect you from excessive sun exposure, light rain, and even from bothersome insects like bees and flies. Also, they can be transformed into a play area for your little ones (to prevent them from getting into your lawn and garden) or a quiet retreat for relaxation. Furthermore, you can add a space heater to keep the area cozy and warm during cold months.
If you love spending time outdoors, improving your yard can be beneficial. Lounge areas can create an added space for you, your family and guests to dwell comfortably and happily. Also, a well-designed outdoor living space can boost your property's value and set it apart from the rest of your neighborhood, making it appealing for buyers in case you want to sell it in the future. So if you are considering improving your home's value this coming year, try implementing any of these ideas that suit your lifestyle and future plans.
AUTHOR BIO
Rachel Hennessey manages the Pools and Landscaping Division of Hennessey LLC. She also works on Tender and Pre-Qualification and brings in new business to the company's Construction, Interiors and Civils Division.