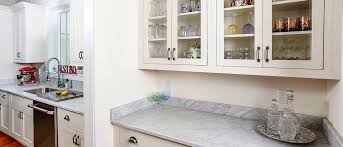 5 Important Cabinet Characteristics For Your Kitchen
Published On March 28, 2019 |
Featured
It is not every day that you'll install a kitchen cabinet for yourself. Thus, it is important that your selection of kitchen cabinets have all the characteristics that'll make your kitchen streamlined and functional. For, the basic purpose of cabinet installation is enhanced kitchen functionality only.
Your kitchen cabinet must be spacious
Your choice of the cabinet must be capable of overcoming space crunch in your kitchen. It should be spacious in a way that you can make the most of its space by being able to store things in it. As much space as you have in your kitchen, your cabinets must be able to make the most out of it. This is one of the most important cabinet characteristics to consider.
The quality of your kitchen cabinet must be good
It is also important that your kitchen cabinet lasts for long. Being a one-time investment, one should not compromise on its quality, built, and material used. So make sure your cabinets are robust and sturdy.
Your cabinet must have drawers
Drawers make the orientation of your kitchen even better and more organized. So while looking for kitchen cabinets, don't forget to consider this essential element. Also, make sure the drawers are flexible, spacious, and are not in a state that may hamper the lifetime of the cabinet itself. They must add to the functionality of the cabinets and not take away from it.
Of course, you would want your cabinets in the kitchen to look classic and appealing. So, one of the best ways to have a great cabinet is to make sure that it is characteristically beautiful and attractive. The color must match the interiors of your kitchen and this blend should complement your home interiors, making it one of its kinds.
The material of the cabinet
Using pure wood can be harmful during monsoons. Also, a metallic cabinet will not be a great idea keeping in mind the moisture and its rusty after-effects. It is always recommended to go with either plywood or fibreboard as these are the best options to resort to whenever durability is the priority.
If you are also looking for some stylish custom kitchen cabinets, then Kitchen Wholesalers is the best place to get your dream kitchen designed. With their great collection, you are sure to find a fashioned cabinet for your kitchen.