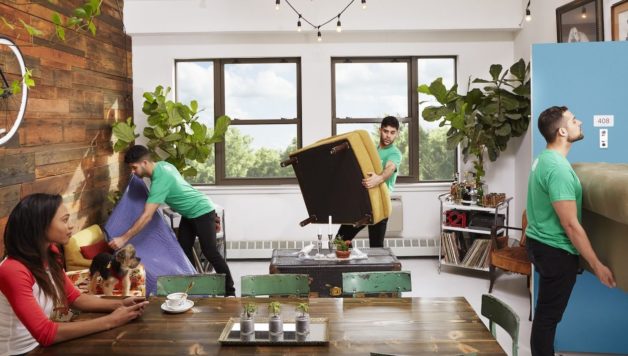 5 Tips to Properly Prepare Your Furniture for a Move
Published On May 15, 2019 |
Featured
Your furniture pieces are among the most expensive items you have at home. Even if they are not antique or designer pieces, the money you have invested in all your furnishings will amount to a staggering sum.
New or second-hand furniture pieces can be pretty expensive as well. If you will be moving to an unfurnished home, you will need to buy a lot of furniture pieces to complete it. Since a move can already be costly, you may not have enough money to purchase all the furniture you need to furnish your home.
Because of these two reasons, bringing your furniture with you when moving is one of the smartest, most cost-efficient decisions you can make.
Prepping Your Furniture for Moving Day
To ensure all your furnishings arrive in good condition to your new home, entrust your relocation to trusted furniture movers in Abu Dhabi.
Next, make sure you follow these furniture preparation and packing tips:
Clean all furniture completely
Before you start packing or moving any furniture, clean and dust each one thoroughly. You can use the vacuum to remove dust and debris from bigger pieces.
And to completely remove stubborn dirt and stains, use a clean cloth with a cleaning solution suitable for the fabric or material. Make sure they are completely dry before proceeding to the next steps.
Although you can clean your furniture post-move, you will track in more dirt to your new home if you don't do this before moving. You may even bring in termites and other small insects that you could have removed when you were cleaning each furniture piece.
Prepare the right tools and supplies
Disassembling large furniture is one of the most tiring steps of prepping and packing them for a move. You can have an easier time with this process if you have all the tools and supplies you need beforehand.
Some of the tools you need to have to disassemble legs, table tops, doors, and frames are:
Regular and Phillips screwdrivers

Drill

Wench

Hammer

Pliers
For packing large and small furniture pieces, prepare:
Sealable or plastic sandwich bags

Furniture blankets or covers

Plastic stretch wrap

Packing tape

Permanent marker

Boxes

Bubble wrap and/or packing paper

Painter's tape
Disassemble large furniture
If large furniture can be dismantled, disassemble it. Remove the legs from tables, couches, chairs, and drawers. Dismantle bed frames and remove cushions.
When taking apart furniture, use the manual if you still have it. Keep the manual after using it since you will need it after the move.
Place the screws and other hardware in a sealable plastic bag and tape it on the furniture. In case a piece of furniture has a lot of pieces, use masking tape and a marker to note where the hardware goes.
If possible, dismantle large furniture that you are not using weeks before the move. Disassemble the other ones at least a day prior to moving day.
Properly pack small, detachable parts
Place all removable cushions and pillows in clear, plastic garbage bags and fasten them well.
For glass table tops, mirrors, and other breakable parts, cover them with bubble wrap. For additional protection, using painter's tape, place a giant X in the middle of the breakable item before wrapping it so that it won't shatter easily.
When covering breakables with bubble wrap, make sure you pay special attention to the corners. Finish by placing each item between two sheets of hard cardboard.
Make sure to use strong, sturdy boxes for these items and fill in empty spaces with packing pellets.
Wrap each furniture piece correctly
Finally, cover sofas, couches, and chairs with upholstered parts with plastic wrap or specially designed sofa covers or blankets. If you don't have these items, use old blankets or packing blankets.
If you are expecting rain on moving day, it is best to cover each piece with plastic wrap.
To protect delicate wood pieces or parts, cover them with bubble wrap. Consider placing corrugated cardboard sheets in between these wooden pieces to give them additional protection from gouges and scratches while they are being moved or in transit.
If you have hired the best professional packers and movers in Abu Dhabi, you won't have to lift a single finger to prep, pack, and move your furnishings. They will do all these tasks for you and ensure all your furniture pieces arrive in your new home in one piece.