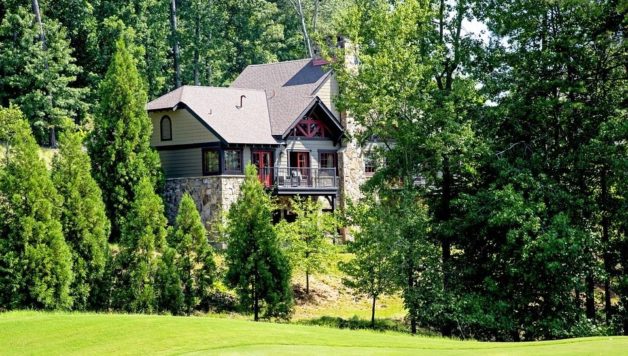 7 Tips To Choose The Right Trees For Your Yard
Published On March 10, 2020 |
Featured
Planting a tree sounds like a no-brainer. What's the big deal, it's just a tree, right? In fact, there are several factors to consider before planting a tree in your yard.
Think Long Term
It's tempting to go for the quick project by selecting a fast growing tree for your yard. This can be great if it's the type of tree you've settled on, just know that fast growing trees are not as sturdy as their slower growing counterparts. 
It really comes down to your plans for the property. If it's not a long term home, you can pick a tree that is easy to transplant. 
Check The Soil
Your soil may be completely unsuitable for the perfect tree you've picked out and may need treated before anything can be planted. 
Worse, it could be impractical, even impossible, to plant certain trees in your soil. You can drain the planting area or adjust the pH levels yourself, but it will save you time, money and effort to work with trees that you can pop straight in the ground. 
Placement
Knowing where to plant your tree is critical. When it comes to selecting shade trees make sure you know how big it needs to be to offer the shade you want without overwhelming your yard.
You don't want to have to prune back branches years down the line because the tree you wanted was far too big. 
Climate
There is a massive difference in climates from one end of the country to the other. There are even more types of trees, so do your research and hunt down the trees that thrive in your area. 
See if there is any local wildlife that your tree will attract. If you're a nature lover this could seal the desk in a particular species. 
Check Ratings
There are ratings for common home-planted shade trees. You can easily check which species are resistant to disease, pest infestation, storms and city conditions or which will grow well in inhospitable conditions or poor soil. 
It's important to know these differences between species when selecting your shade tree so you can match your criteria to a tree's features. 
Upkeep
How willing are you to go out raking up leaves every fall? Is it worth planting a fruit-bearing tree if it means picking up rotten apples every few weeks because you don't use them? 
For some, trees require no maintenance whatsoever in their mind. If this is you, think carefully about your choice before planting. If all you want is year-long shade you will be better off going with a species of evergreen.
Invasiveness 
You need the shade, but you'll want to check root systems before making your selection. Some trees have sprawling root systems that can cause damage to paving or affect any garden plants or flowers you may have. 
As noted earlier, the brittle nature of some fast growing trees can cause serious danger in storms if they are positioned to grow above porches or garages.