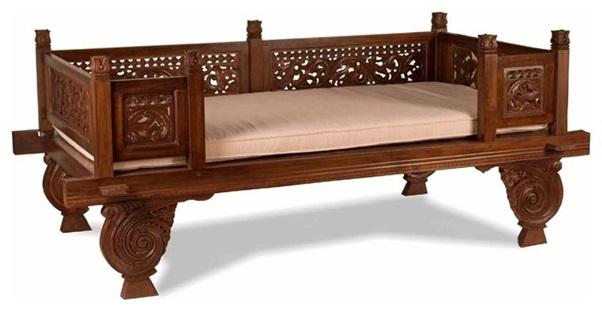 All you ought to know about Balinese furniture and wall decor
A house becomes a home only when you add the comfy and cozy furniture and decorative pieces and furnishings that go with them. There are a plethora of options with regard to furniture and decoration in terms of materials, style, color, texture, etc when you browse the net. You do have the option to mix and match different types of pieces as well. However, if you are looking for a consistent and unique style that would be appealing and highly decorative in nature, or looking for one single piece that could give a facelift for your interiors, you would have to go in for the Balinese furniture which includes the Balinese day bed or wall décor or even both of them.
Why should you buy Balinese furniture or wall decor?
Balinese furniture and wall décor are special because
Natural materials that include ordinary driftwood to highly expensive teakwood are used in manufacturing
The carvings are exquisite and they feature traditional Balinese motifs that include lanterns, elephants and Buddha.
The furniture and wall décor are fine samples of the exquisite artistry and craftsmanship of the Bali craftsmen
The pieces of furniture and the wall decors are handmade making it possible for maximum customization.
Balinese furniture and home décor options
There are a number of Balinese furniture out there online for you to check out.  It includes a whole range of items that are truly Balinese. The furniture range includes solid teak pieces alongside Ridgewood pieces that are equally appealing.   But, the few things you ought to add to your shopping list when it comes to furniture and wall decorations include
 Balinese day bed
The Balinese daybed that comes in different types, sizes, styles, and finishes is easily one of the pieces of furniture that feature a timeless elegance. They are available in traditional as well as modern styles with ample scope for customization which makes it easier to add a day bed of Balinese style even if you have already got a set of furniture for the room.  A daybed can be used effectively in the indoors as well as outdoors. You have daybeds made of timber as well as those made of solid teak. You can access somewhat plain daybeds or intricately carved pieces that stand testimony to the craftsmanship of the woodworkers.
Rattan daybed
This refers to the fabulous daybeds from Bali that are inspired by the French sofas that belong to the 1940s. The rattan day bed is not only great in appearance but it is quite functional in the indoors as well as the exteriors. When teamed up with bed cushion and colorful Bali style cushions, they are indeed incredibly attractive. They are handcrafted to perfection and can give a facelift to any space in which it is used.
Rattan mirrors
As far as wall décor is concerned, rattan mirror that comes in different sizes, styles, and shapes are bound to enhance the aesthetic appeal of any space. You can use the rattan mirrors made of bamboo or wicker either individually or in sets to beautify your otherwise plain interiors. the rattan mirrors are usually handcrafted and the skill of the craftsmen is evident from the elegant looks of the rattan mirror. The mirrors may feature a simple design or a highly complex, complicated and intricate design. Nevertheless, it does not fail to impress.
Give your home a Balinese touch with these fabulous and functional pieces.