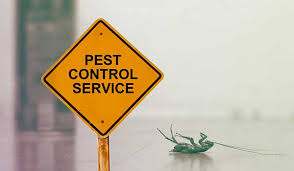 Best Places To Find Pest Control Agencies
So you're fed up with pests at your place! Perhaps, termites have occupied your home. Maybe, your office is cluttered with spiders and rodents. Any such situation can be highly discomforting. In addition to creating a mess, the presence of pesky creatures invites numerous health conditions. Nixing pests before the situation goes out of control is highly advised. It's here pest control services come into the picture. These professionals can clean up your place from all tiny creatures within no time.
Where to find pest control agencies?
When it comes to eliminating spiders or other tiny invaders, you've two options. You may follow a DIY route or rely on a professional service. A DIY route looks easy, but it hardly delivers any results. Pesky invaders return after a while due to ineffective extermination. Relying on a reputed service is a better bet. However, the key lies in picking the best agency. Here are the popular venues where you may find pest removal services.
References
Finding a reliable exterminator begins with references. Ask people in your close contacts. Your buddies, co-workers, neighbors, and relatives could help you with this matter. As well as providing the necessary details, these folks might offer a valuable insight into choosing the right service. Since individuals in your close acquaintances tend to be dependable, you can rely on them when finding pest removal agencies.
Local newspapers
Today, the world relies on the net to search and find anything. However, the old gold newspapers still rule the hearts of people. Tapping the power of newspapers, many pest control agencies advertise their services there. Just take a look at popular newspapers during weekends. You could easily spot a few reputable exterminators.
Yellow pages and magazines
In the past, yellow pages stormed the world with their services. However, recent developments in advertisements have replaced yellow pages and local directories. Despite this fact, many local pest removal services list their details in business directories. You may also want to explore home improvement magazines. A quick look at a few magazines and directories will let you compile the names of reliable exterminators.
Internet
Today, the World Wide Web has become a hub of information. From small items to major purchases, people trust online platforms to find their necessaries. Pest control agencies understand this growing trend. To get found in online searches, many agencies have their online presence. Just surf the web using suitable keywords right from your Smartphone or computer. Within seconds, you could get ready with a list of agencies in and around your place.
Choose wisely
At this point, you know where to search and find pest removal services, like Fountain Valley pest control service. Now, it's time to refine your search and pick the best service. Collect detailed quotations from each agency on your watch-list. Examine their rates, warranties, and experience in great detail. Check their service terms and demystify all possible ambiguities. Finally, settle with the best agency that renders top of the line pest control services in return for a modest charge.