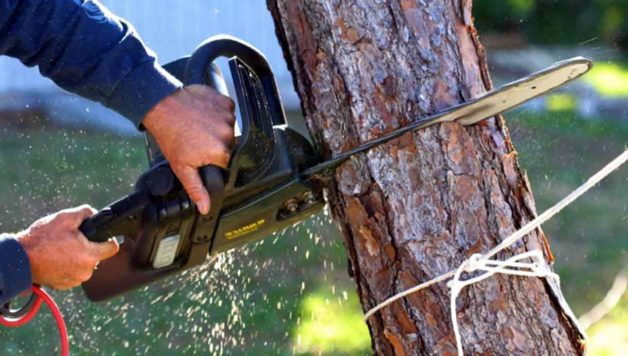 Cost of removing a tree- A comprehensive guide
To estimate the cost of removing a tree is ambiguous and unclear. There are certain factors that you should keep in mind while estimating the cost of removing a tree. Height, width, location of the tree and its proximity with the property are the main criteria that determine the cost of removing the tree. More complex the job is, more pricy it will be. Generally, the cost of removing a tree ranges from $150 to $1500 depending on these factors. A professional Tree Service Toronto can guide you with the estimate of removing the tree.
The average cost of tree removal in Toronto:
The cost depends on various factors like height and complexity. For leaning and standing trees, the cost is:
Trees with a height of up to 25 Feet – Between $150 and $500
Trees with heights between 25 feet to 75 feet– Between $200 and $1,000
Higher trees with height 75 Feet or more – At least $1,500
Additional services that include extra cost:
1)    Stump removal: This is not included in the initial quote because different equipment is required to remove the stump. This is done by a subcontractor therefore; this is an additional service with extra charges. The cost would vary from $60-$350 per stump depending upon the diameter of the stump and the health state of the tree.
2)    Limb chipping: This is an additional cost but less priced. You may choose to get the limbs chipped instead of being hauled away. Cost may be approx $75.
3)    Removing tree trunk: If you want the tree to be hauled away from you, you have to pay extra between $50- $100.
4)    Travel cost: In case you are in some remote location, then you have to pay extra for travel and driving time.
5)    Log splitting for fireplaces: In case, you have a fireplace, then the Tree Service Toronto can provide you this service with an additional cost of $75 approx.
What is the cost to remove a damaged tree in Toronto?
Ontario is usually affected by extreme weather conditions like hurricanes, tornadoes, ice storms, etc. Due to this, sometimes large trees are uprooted and left hazardous. Damaged trees with more diameters are dangerous and pose risk to life and property. Removing such huge trees require a crane to lift them. Therefore the cost can be around $10000.
What is included in tree removing service?
The service includes services like climbing the tree by the contractor, chopping, and cutting of the tree into pieces, removing the tree from the area. A professional tree service is well trained to remove a damaged tree without causing any harm to the nearby trees or the property.