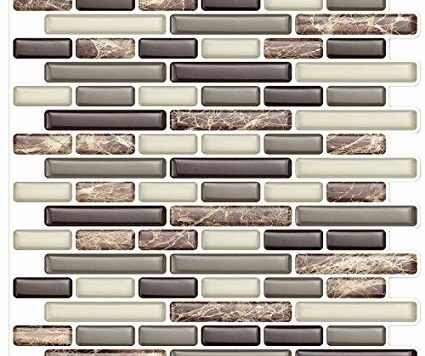 Decorate your home by yourself with peel and stick tile
Today people have become materialistic in their life. They give importance to materialistic things house, car, fancy clothing, and luxurious life. It is not necessary that everyone would be able to afford the expenses of decorating there home at regular intervals. We all compete with each other to be the best in everything but is it affordable to get your dream home without spending a hefty sum.
The best option for people who wish to have a beautiful house but cannot afford the expenses attached to it is to make use of peel and stick wall tiles. Peel and stick make it easy for you. They mimic the look of the tile and is easy to install without any hassle.
Types of peel and stick tile
Vinyl: These are made with foam with plastic backing. They are the cheapest form of peel and stick tile available in the market.
Metal: Metal tiles as peel and stick seems a bit unreal, but it's true. They are made of lightweight metal preferable aluminum. They too have a sticky adhesive on its back side which needs to be peeled off for installation.
Stone: This one gives you a look of the real backsplash. You do not have to deal with the messy grout and mortar. It is one of the great options for peel and sticks tiles.
Why should one choose peel and stick wall tiles?
Peel and stick tiles have the ability to look like expensive wall tiles and give your home a glossy appearance.
These are easy to install and does not involve any messy substance for installation. They stick to your wall and are waterproof.
They are easy to clean as they are waterproof and oil proof you can clean them with any cloth.
If they become torn or the design becomes outdated, you can easily replace it with the new one.