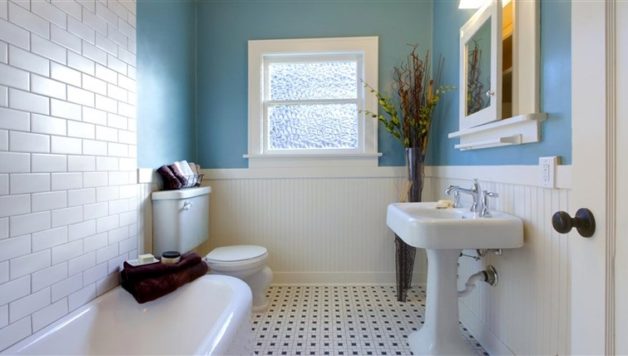 Don't Just Clean Your Bathroom, Give it a Long Life
In our country, a bathroom is a place in the house which is invariably susceptible to damages more than any other space. This is because of the inherent nature of it being wet for most of the time through the day. Despite bathroom waterproofing during construction, the tiles, sanitary ware as well as the water pipes used there, get damaged due to prolonged wear and tear over the period due to regular use. These result in water seepages from the gaps between the ceramic tiles. Leaking faucets or pipeline joints also contribute to dampness and seepages of water through the walls, including the ceiling of the apartment/room below, if your house is part of a multi-storied building. So don't just clean your bathroom but also give it a long life.
The wrong selection of bathroom waterproofing services and solutions, including the improper application of waterproofing compound during the construction stage, also contributes to seepages and dampness. It is thus very imperative to carefully select the most appropriate bathroom waterproofing solution and equally crucial to go for the experienced bathroom waterproofing services provider.
Bathroom waterproofing can be done using an appropriate waterproofing membrane which can be applied using a brush. Such membranes are modified cementitious-polymer based waterproofing material. Application of these membranes in bathroom waterproofing calls for careful, proper surface preparation by the bathroom waterproofing services provider else the bonding of the membrane will not be proper.
Suitable polymer mixed cement sand, which is water-tight, needs to be used at the corners where the floor and the bathroom walls meet. The pipe-joints and the joints between the floor trap and the bathroom floor need to be protected properly using special waterproofing tape which will seal any leakages.
Nowadays, there are special types of cementitious grouts available, which do not shrink. These can be used by the bathroom waterproofing services provider for filling the gaps between the pipe insertions and the masonry, during bathroom waterproofing.
The membranes that the bathroom waterproofing services provider uses, need to have enough elasticity to withstand normal movements. The bathroom tiles need to be fixed using polymer-based tile adhesives and the gaps between tiles need to be minimum 2 mm, filled up using proper epoxy filler material to ensure that it forms a watertight joint. The epoxy seal is ideal since it is resistant to harsh chemicals and is bacteria proof as well.
While cleaning the bathroom you need to see that the gaps between the tiles are kept clean to prevent bacterial/ vegetation growth.  The chemical used for cleaning bathrooms should be such that its pH balance is right to remove the tough stain but at the same time do not damage the tile joints.