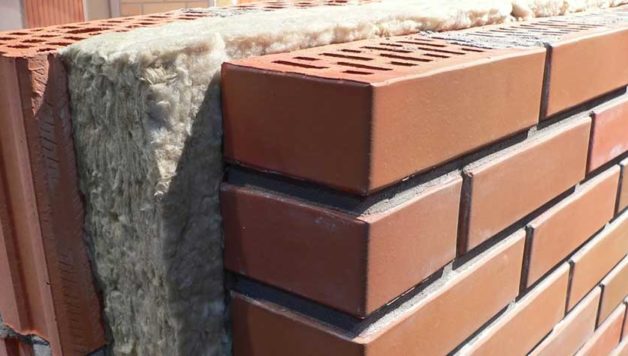 Essential Choices for the Thermo Insulation in the House
Have you ever imagined coming home and always having the perfect temperature all year round (between 20º and 25º) while at the same time saving on bills at the end of the month and decreasing the ecological footprint? It sounds like a dream but it is possible. The concept of passive, is a concept of construction that is based on a set of principles that enable energy efficiency, sustainability and comfort.
Passive houses reduce a building's energy needs by up to 75%
In here, in this type of construction it is possible to reduce the cooling and heating energy needs of buildings by up to 75% compared to more traditional construction methods. The answer is nothing less than quality in every phase of the project's construction, from projecting and designing to the construction and materials required. The insulation contractor offers the best choices right there.
Passive house
When designing the building, for example, it is essential to take into account its orientation. Thus, there will be a greater use of sunlight, both in terms of lighting and as a primary source of heat inside the building.
Good thermal insulation is a key concern 
In addition, thermal insulation is another essential concern. In more traditional buildings, insulation is inefficient, making houses very cold in summer and very hot in winter. By addressing this problem, costs related to heating or cooling systems are being reduced. In addition, the environmental impact is greatly reduced.
Heat recovery mechanical ventilation systems regulate and renew the air inside buildings and are often used in passive homes. These mechanisms consume low energy and enable high air quality, and combat moisture accumulation and are very beneficial to health.
Wood is the main material used in the construction of passive houses. Its properties provide thermal comfort and durability far superior to other materials, besides its pleasant aesthetic aspect. 
What are the added costs of building a passive home?
As stated above, quality must be guaranteed at all stages of this construction method. Therefore, it is of utmost importance that certain decisions such as orientation, location of windows and doors are made in the early stages of the project for cost-effective optimization.
It is possible to build a passive house without an additional building price, but given the quality of the materials, it is possible that the construction cost is about 5% higher than a conventional building. The European Passive-on program concluded that building passive houses in Portugal is economically viable. The additional cost of construction is 57 € / m², with a payback period of 12 years.
In conclusion, it is possible to build a building that is highly energy efficient without necessarily requiring a higher initial investment. In addition, the environmental impact of these homes is much lower than the conventional ones and the indoor air quality is far superior and highly beneficial to your health. It is the perfect match. These are the options that you will have to consider fast and there comes the use of the smart insulation works.