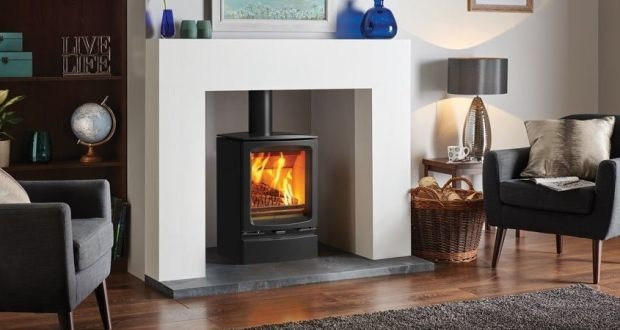 Everything You Should Know About Fireplace Mantels Self Installation
Published On January 2, 2019 |
Remodeling
Fireplace mantels give your house a touch that's no less than the finesse of an art gallery done by interior designers. It wouldn't be an exaggeration to say that stone fireplace mantels are the show-stealing antiques of a living room. Besides, their unique benefits, listed below, make them even more valuable.
They can be inspired by Victorian style vintage style, as well as modern and European style. Precisely, there's one to complement all kinds of interiors.

Stone mantels can be trimmed in unique shapes and they also keep the house warm and cozy.

You can also custom order a floating fireplace stone mantel to create a unique 3D illusion. Also, stone mantels can be made lightweight, according to your preference.
Is Self Installation Worthy Of Your Time?
People also order fireplace mantel kits instead of the actual mantels. Whilst some people may find it hectic, self-installation does have its own benefits that are listed below.
Prefabricated stone mantels are more affordable and are also easy to install.

The mantel shelves in the fireplace mantel kits usually offer the flexibility to change the stones. Clearly, having such a mantel is quite beneficial in the long run as it offers you a chance to experience different shades and colors of different stones without having to de-install your existing mantel structure.
What To Consider While Buying A Fireplace Mantel?
There are many things to focus on while buying fireplace mantels. Some of those that should not be overlooked are scribbled below.
The stone should be of good quality. Only the mantels like the

Omega Los Angeles fireplace mantels

last longer because the raw materials are unadulterated.

Do not forget to book an appointment with the company you choose in order to check the quality of the stone physically. You can also order the sample online to make things easier.

As long as the fireplace measurements are precise, the mantel perfectly sits around the edges. Also, it's wise to get an idea about the weight of the overall structure prehand.

Carefully choose the color and shade according to the color of your interiors. White is the one uni-color though that can own all interior designs.  

You must choose the finish before placing your order. The most popular finish includes the honed finish and the opencast finish.
All in all, as long as you keep all these things in mind, you'll end up with a more than a satisfactory product to have a permanent place in your living room.