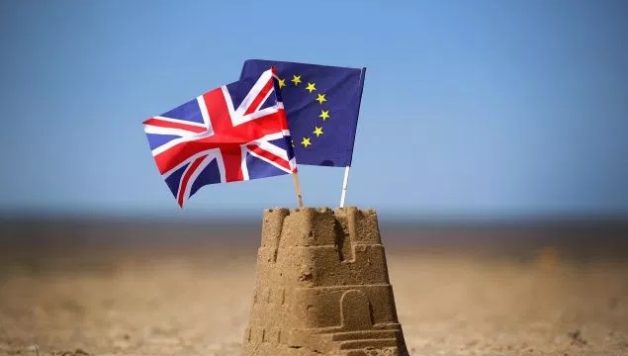 How brexit could affect the landscaping industry in the UK
March 29, 2019, is looming large on the horizon with little chance of a deal being done to ensure the U.K. has the best deal possible to protect its industries following the planned withdrawal from the European Union. As the days, weeks, and months pass, the chances of a no deal Brexit seem to be increasing, but what will this mean for members of the landscaping industry?
More locally sourced materials
Let's begin with the good news. One of the U.K.'s leading landscaping materials suppliers, Marshalls has been stockpiling materials to limit the immediate effects on landscapers across the nation. The company stated it already sources around 95 percent of its materials in the U.K. and has seen its share price continue to rise as the Brexit deadline draws closer.
In the long term, Theresa May's Government will see problems with imported products and materials is a trade deal cannot be reached to provide some form of clarification on import and export duties. As early as 2016, uncertainty over the types of materials and economic stability of the U.K. following Brexit led to major landscaping projects being placed on hold until Brexit negotiations had been completed. Uncertainty over imports could see more locally produced materials being used by landscaping experts to complete planned projects such as domestic block paving, decking, outdoor parks and public spaces.
Rights will be protected
Workers within the landscaping industry have been living and working under the rights afforded to them by directives issued from the European Union for decades. The good news is, these employment rights will be protected in the short-term by the EU (withdrawal) Act 2018 passed by Parliament. What happens to the rights of workers in the long-term is less clear with the U.K.'s position on maintaining links to E.U. directives not yet made clear.
Taxation will continue
Among the messier aspects of the U.K.'s divorce from the European Union has been a lack of transparency and certainty about the economic implications of the withdrawal. Among the latest directives released by the U.K. Government has been the clarification of the continuation of the VAT taxation system used by the majority within the landscaping industry. Import and export duties remain an unclear point of contention for the landscaping industry with the Government stating they will release tariff levels before leaving the single market without giving any timeframe details. Until details are released, the landscaping industry and many other industrial sectors will remain unable to move forward with their planned projects until after March 29, 2019.