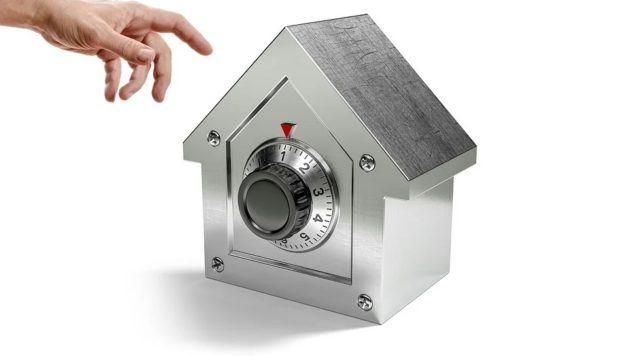 How to avoid being scammed by moving companies
Unfortunately, we live in a world of wrongdoers. And, those same people exist in the moving world as well. So, if you plan on moving soon, it is absolutely essential for you to know about fraudulent moving companies, what damage can they do, and how to avoid being scammed. We know, moving is stressful as is, and adding one more thing to your already long list of things that must be done before moving, will make everything even more tiresome and complex. But, it is something that has to be done in order for you to ensure your and your belonging's safety. Thus, without further ado, here is how you can avoid being scammed by moving companies at all times.
Know What is a Moving Scam
Believe it or not, but in the previous two years, there have been 130 reported moving scams. Some individuals lost around $10,000. As you can see, we are dealing with serious crimes. So, do not let that happen to you when trying to prepare yourself for moving! It is crucial to get informed about moving scams as much as you can so that you would know how to avoid them. Thus, let us begin by explaining some of the most common moving scams:
 'The Escape Artist' Moving Scam – This is when the so-called moving company takes all your money in advance, loads all your belongings in a moving truck, and disappears.

'The Hostage Load' Moving Scam – This is when the so-called moving company loads all of your belongings in a moving truck and then refuses to give them to you until you pay them an extra sum of money.

'The No-Show' Moving Scam – This is when the so-called moving company takes your deposit, does not show up on a moving day and you never hear from them again.
Know Some of the Most Common Red Flags
As you can see, moving scams can be a big crime – a crime that can cost you not only your money but also a lot of your energy, nerves, and time. Thus, it is of key importance to know how to recognize a fraudulent moving company. And, how does one do that? Well, by understanding and recognizing the red flags that come with fraudulent moving companies. By knowing the red flags, you will many of those common mistakes when hiring movers. Those are:
A company that does not have its own website

A moving company's representative that refuses to meet you in person

A company that does not offer an in-home estimate (or any other estimate)

When esmoney is demanded upfront

A company that does not have its own moving truck

When a company demands cash instead of a credit card
Avoid Booking Your Company at the Last Minute
If you want to avoid being scammed by a moving company, do not book one at the last minute. And, why is that important? Well, all good moving companies are usually busy. Their clients book them months in advance. That is a sign that a moving company is legitimate. However, fraudulent movers are free most of the time and are constantly looking for their next victims who did not plan their relocation well and now need help at the last minute. Avoid being that victim! Start your research ahead of time! There are many sites like USA Moving Reviews that can help you with your research too – take advantage of them. 
Get Recommendations From the People You Trust
Another great way for you to make sure that your company is legitimate is to get recommendations from the people you trust. The trusted word is the safest one! So, you know what to do – call all your friends, family members, colleagues, neighbors, etc. Moreover, call people who moved recently. Ask about their experiences with the company they chose. When they share their story, pay attention to every detail, both good and bad. If something bad happened, see what did the movers do in order to fix the problem. If everything seems in order, great, you found a legitimate moving company that can ease your process of moving.
Do an Online Background Check
However, if the previous step did not work, that is, if none of your acquaintances moved recently, do not worry, there is another way to find a legitimate moving company. You just have to turn to another ally – the Internet. As we live in the age of technology, we can find anything online. Yes, you can even find a moving company there.
Once you do, you will have to do a thorough background check. Check the company's website. Then, check their activity on their social media accounts (Facebook, Instagram, etc). It would also be a good idea to check different forums and read as many comments as you can. Get yourself informed by reading reviews and listening to what other people have to say about a moving company you found. Doing this may sound like a lot of work, but it will ensure your and your belonging's safety. 
Meet the Movers in Person
After doing a background check on the company you found, you should call them and set up an interview, or a conversation. Avoid interviews over the phone, they are usually the first signs of a fraudulent moving company. Demand a face-to-face conversation! All legitimate moving companies must have headquarters somewhere – visit them! Moreover, request an in-home estimate too! That is a great way to meet your movers too, check the signs of red flags, and also know the final price of your relocation. Stay away from companies that offer only online or over-the-phone estimates. The best way to ensure not being scammed is by meeting your movers in person!