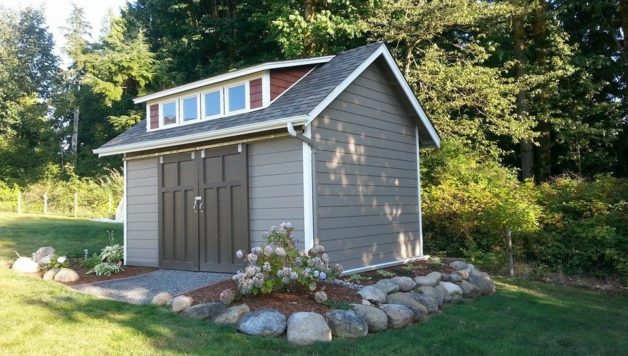 How To Build Your Own Shed: Easy Methods For The Perfect DIY
Wondering how to go about your DIY resolution of building for yourself the perfect shed? Apart from the basic skills and handiwork that you would require to get the job done, there are also certain other things that you need to look into. Like picking the right tools starting from hardwood cut-stock and then progressing towards your tools. Here is your checklist of work.
1) Create the blueprint
You certainly might have something about in mind about building a wooden shed for yourself. Well get going and put that idea on paper because without the same you won't be able to purchase items or go further. A blueprint guides you towards your goal.
Also, you can share your ideas with friends and colleagues who have built sheds before to gain input about the work you've taken. Get all the help you need because you make a shed only once!
2) Select the location
The place where the shed will be situated plays a very big role in the selection of wood that you are about to purchase. Whether you want top-quality materials or not also changes the way in which you are about to work on your shed.
3) Create the material list
So that you don't run out of resources mid-way, it is essential that you make a list of what all you will require. In all essence, if you are making use of pre-cut lumber then this work is more like solving a wooden jigsaw puzzle where you will be putting them together with nuts and bolts. An idea about the same will be helpful in the long run.
4) Selecting the right type of pre-cut lumber
While making the purchase you have to make sure that the wood you buy isn't too green or if you buy that then what are its chances of bowing. Also, if you plan on quite the budgeting and cost-cutting then you might want to consider buying the bowed woods as they come at a discounted rate. Other than that, weather-grey wood is another thing that you can find at a cheap price.
What you need to understand about building a shed is that procuring the right materials is as important as building the shed with your handiwork and expertise. The right materials will definitely give you the desired results.