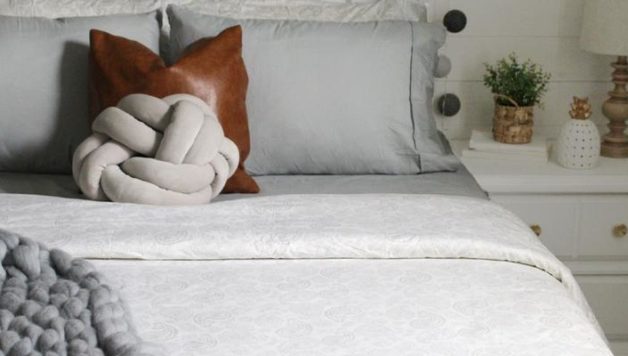 How to Design a Cozy and Welcoming Home
Sometime you just feel some homes to be so warming and welcoming that it comforts you instantly you enter. Some houses are so well designed and beautifully crafted that it may impresses you but might not feel inviting or cosy. So that's not what you want for your house. If you are looking forward to design your house in a way that it appeals to everyone with warm welcome, here are some tips which you must follow in order to do so.
Welcome Door Mats Are Basic
It might sound bit basic but that doesn't make it any less important. The entryway is the first impression of your house and first chance to make your guest comfortable and inviting at the doorsteps all the way with doormats. Make sure you clean your doorways from dusts, shoes, mails, toys or any littering. Also see whether the lights at your door are warming, bright and good.
Creating a Guest Space
It Is really impressive when you visit someone's house and instantly see a room for putting umbrella or place a coat for guests. Sometime an extra doormat to clean off your shoes from dirt, water or ice is great. These small things as providing dedicated space for guest make them comfortable already even if they don't know you.
Intimacy With Seating Arrangements For Easy Communication
You don't want that awkward conversation where guest feel separated from the house and the owner. It is necessary to make seating arrangement bit intimate and closely locked so the conversations seem more approachable and less forceful.
Choose Warm And Calm, Appealing Textures
One of the most necessary aspects of designing your home to be welcoming and inviting to people is the texture of the furniture, walls, rug, carpets and everything inside the house. You need to be certain about the colors or set of colors you are using to design you room. It might seem complex but it is not as you just need to figure out what one tone and texture you want in your house and follow it. Make sre whenever buy something it should be fit in that frame. It is best to not be specific or too much niche about it but just a concern will do the job for you.
Lighting
Lighting does the magic to your interiors and can bring a major derivative to this whole 'make you house welcoming' thing. There are multiple types of lighting where common ones are ambient lighting, task lighting and accent lighting. You can use different layers to light your house which makes the surrounding soothing and full of depth. It creates relief and comfort in your house and makes things focus on necessary aspects only.
Make Your House Smell Good
It is one of the most necessary concerns to make your house feel good. No matter how good, warming and welcoming your house looks or feels but if it doesn't smell good, everything gets spoiled. You can use scented candles, fresh flowers, fragrance sticks and aromatic elements to make your house smell good.
Make sure to Read honest reviews from Home Square here to choose some best beautiful calm and warm colours furniture and materials for your house.