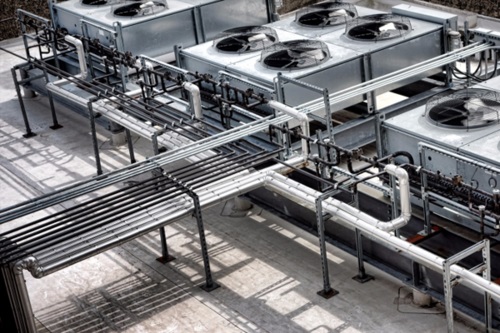 How often should I have my HVAC system services done?
The summer is not coming. The summer is here! Which means, it is time for air conditioning 24/7. Your HVAC system feels like a blessing in this scorching heat. But what if it suddenly stops running? Or it is not cooling the house as it should? This means disaster. Big big problems. To have no cool air in this summer heat wave sounds daunting just thinking about it. What will happen if it actually happens? No, you shouldn't be thinking about what you should do after it has happened. You should be thinking about preventing it. Getting your HVAC system services done is essential if you wish to continue enjoying the cool air in this summer sun.
If you are one of those people who do not bother about your HVAC system services until it has actually stopped working, this is for you. Here are times you should definitely get your HVAC system serviced for best performance.
Annual Routine HVAC System Service:
In order to keep your HVAC system performing at its best, it is recommended to have an annual deep cleaning done from a trusted service agency or technician. The annual deep cleaning will focus on cleaning all of the components thoroughly and make sure all of the parts are on their best capacity. It will also allow the technician to check and see for any leakages, or worn out parts that might need to be replaced.
Spring Cleaning:
Apart from the annual routine HVAC system services, a time when you really should be looking at getting your HVAC system serviced is at the start of spring. Spring is the time when you'd be needing your air conditioning unit to be at its best, and thus getting the air conditioning units checked and serviced before spring is crucial for optimal performance.
Fall Cleaning:
Everyone knows how important it is to have a heating system working properly for all the colder nights coming your way. Fall cleaning of your HVAC system will ensure you have a smooth running heating system.
Besides the recommended cleaning periods, you should also be looking for any sign that it is time for your HVAC system services. Look for signs such as draining pipes, leakages, or lesser heating or cooling. Whenever you see any of the signs, you should immediately check your HVAC system or contact a HVAC system services company. Having an expert looking into the servicing of your HVAC system will make sure that you do not damage any components while trying to clean it yourself which might result in a bigger problem than it was to start with. Hiring technician is also a crucial step in getting your system serviced, so make sure you call one that is a trusted name in the industry.