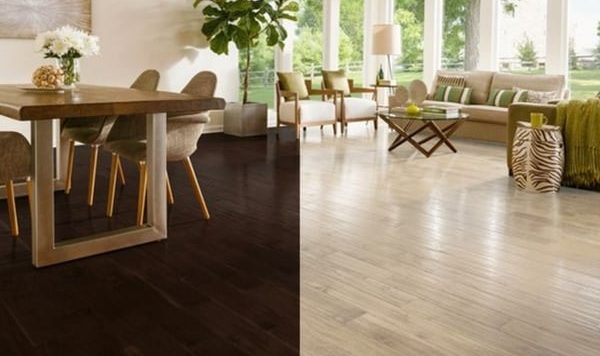 Keeping Your Hardwood Flooring In Its Best Condition
Flooring in a house is an important part of the interior aesthetics and more people nowadays prefer to go for hardwood flooring that's manufactured mostly from timber. In fact, wood flooring is becoming a more common option as it comes in various styles and colors including cuts. Maintaining these hardwood floors is a crucial part of keeping your home looking elegant and classy over the years. And, It's always best to hire experts who will take care of the maintenance issues.

Different types of hardwood flooring used?
Solid Hardwood Floors

Engineered Hardwood Floors

How solid wood floors differ from engineered wood floors?

It is technically quite tough to compare solid wood flooring with the engineered wood floor because of the wide spectrum of quality that both these categories offer. However, solid hardwood has greater chances of gapping, cupping and crowning. Additionally, extra care must be taken during the installation of this wood flooring. Also, solid wood is thicker than the engineered wood.
On the other hand, engineered wood flooring features more benefits other than dimensional stability and broad usage spectrum.
All about their maintenance
No matter what type of flooring you choose to go with, it's their maintenance which matters the most. So timely refinishing and polishing of your flooring is important to preserve its look and shine for years to come.
To learn more about the best maintenance techniques, you would rather get in touch with companies like Planchers Renaud that guarantee best solutions and services in terms of sanding, repairing, staining and finishing or varnishing of hardwood flooring.
How the best companies offer hardwood floor maintenance services?

The best companies offer high-quality professional floor sanding solutions where they use current anti-dust technology. They offer highly affordable solutions and refinishing services that can be done several times. In terms of staining, the maintenance companies offer polyurethane and latex staining solutions including flat, semi-gloss, and glossy varnishes. Latex finish comes with water-base and varathane finish comes with oil-base. Moreover, you get a complete range of colors to choose from in terms of low oil-base finishing. Repairing the hardwood floors is another crucial aspect that includes removing drywall, burns and holes, and damaged boards. Once you meet the company experts and go for an estimate before the repair and maintenance work starts, you know that you have come to the right place.
So to keep your hardwood floors looking new and shiny, always go with the expert services.