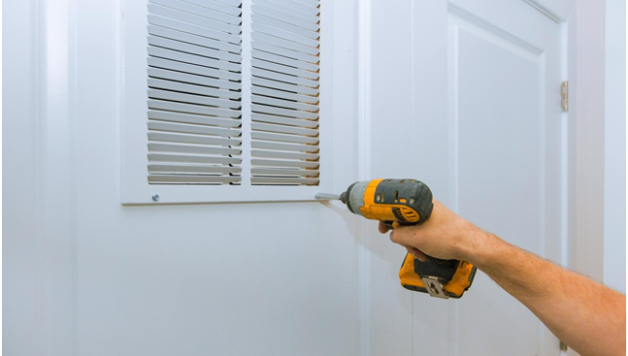 Multi-Split vs Ducted Air Conditioning
When buying an air conditioning unit for your property there are several options to choose from. The two most popular types of AC for larger houses are a ducted air conditioner or a multi-split air conditioner. This guide will look at both systems including providing an understanding of what each air conditioner can offer, looking at the benefits and disadvantages of each, as well as providing a recommendation on which is going to be the best in terms of being able to cool multiple rooms. Here is what you need to know about these two unit types.
Multi Split Air Conditioning
A multi-split air conditioning system features a condenser unit which is placed outside the property, which is then connected to multiple units inside the property. The condenser unit pumps cool air through the head unit inside the home providing effective temperature control. There are some limitations to these units which must be considered, the biggest being the need for space outside the property in order to install the exterior unit. Secondly, these units can't always be hidden away so they may also look unsightly inside the house. As the name suggests, the multi-split system differs from a split system as it features multiple head units inside the home which are operated from the same condenser. This setup has also been further developed by many suppliers to not only allow for multiple rooms to be cooled at the same time, but with different temperatures to be set for different rooms.
Ducted Air Conditioning
A ducted air conditioning system is a unit which is entirely hidden away, usually in the roof space of the property, which then pumps air throughout the property via ducts which go from the main unit into rooms and areas of the home. The only thing visible here is the vents throughout the home. However, this system is expensive to install and while it is more efficient than a multi-split system, the installation is disruptive, and the property may not have the space for this type of AC system. For example, most apartment buildings don't have the extra space to install such systems.
Which is Best for Cooling Multiple Rooms?
Both systems can cool multiple rooms as previously mentioned, with the multi-split system doing this with several head units, while the central ducted AC does this through the multiple ducts that are placed around the property. Each head unit of a split system can be operated individually using a remote, and many ducted systems come with a zoning feature which means that certain vents can be operated individually or switched off. When weighing up the cost of running the system, the efficiency in terms of maintaining the temperature in different rooms, a multi split system is going to be your best bet. With this being said, there are a wide range of benefits that a central AC system can offer you such as adding value to the home and offering efficient cooling for a large space. The cost involved with a zoned system whereby you can alter the temperatures in different rooms is huge, which is why a multi split system is the best option for these requirements. But it is important to note this is only when the multi-split is utilized smartly, otherwise it can surpass operating costs of a ducted system.
Be sure to have a good idea of your individual requirements before making a purchase. Also keep in mind that different companies and brands will offer products with different features, quality levels & pricing. Happy Hunting!