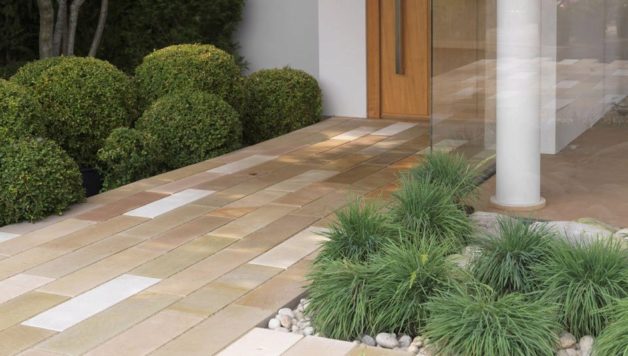 Natural vs. Interlocking Stone in Toronto: The Best Option for a Home Patio
Gone are the days when homeowners focused on their indoors more than their outdoors. In the present world, people aren't afraid to shell lots of dollars to bring luxury and beauty to their patios, gardens, walkways, and driveways. Designers are constantly on the lookout for advanced design trends, shapes, and colors that will take landscaping to a whole new level.
Today, let's delve into the subject of home patios as part of landscaping. Between natural and interlocking stone, which seems to be the best material of construction for your patio?
Why choose interlocking stone?
In many Toronto homes, Interlocking pavers seem to be the preferred option. This is because they are beautiful, practical, easy to maintain and versatile. Apart from being used in patios, they also find use in walkways, driveways, and even pool-decks. This, in part, is largely contributed by its non-slip property.
Interlocking pavers come in various textures, colors, textures, and shapes. Every homeowner always finds a perfect fit for them. In recent times, interlocking stones have featured a heavy load design, so you can rest easy knowing that your patio furniture won't cause any damage on your patio stones. These are some of the benefits of using interlocking pavers for your patio:
Durability

: Made from concrete, interlocking pavers are durable even in extreme weather conditions, high foot-traffic, and heavy loads.

Minimizes weeds and stone shifting

: Thanks to the polymeric sand added to interlocking stones, weeds often find it hard to germinate the seal. Shifting is also rare if the pavers are correctly installed.

Versatility:

 With all the varied designs, color and patterns of interlocks, you can never run out what to do to improve the look of your patio.

Affordability:

Compared to natural stone, the cost of materials for interlocking pavers is relatively cheaper.
Why choose natural stone?
Natural stone or flagstone pavers are often made from slate, lime, or granite and offer homeowners a chance to have an irregularly-shaped yet beautiful patios, walkways, or driveways. If you are not a fan of the irregular shape, you can opt for a rectangular or square shape. Natural stones come in different colors depending on where you get them from. These include brown, shades of gray, green, blue, and even reddish tints.
These are some of the benefits of natural stone:
Contemporary or historic look:

Flagstone will give your patio a nice contemporary or historic look.

Low maintenance:

Unlike interlock stones in Toronto which need maintenance to avoid shifting and uneven ground every so often, natural stone will look timeless and classic for a long time. You might need some paver resettling from time to time and you'll be good to go.

Ease of installation:

Flagstone doesn't need to be fitted together like interlock pavers. As long as you have a solid base, you can lay them out without a mortar.
The benefits of both natural and interlocking stones should point you in the right direction as far as the material of your patio is concerned. If you need more help in making a decision, you can always enlist the help of a paver expert in interlocking stones in Toronto.