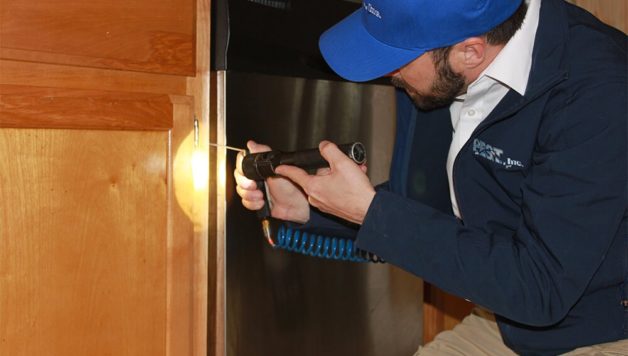 Pest Control Services Vs Doing It Yourself
Due to the economic meltdown, many homeowners have resorted towards not to involve many people, especially when it comes to pest infestation. They have different reasons; however, for this. Of course, there is no harm doing a paint job, especially in your leisure time or weekends; however, some tasks are meant for pros. Pest control is among the leading pro tasks as it involves the use of chemicals, knowledge, and experience.
Pests can be a menace within your home. Of course, you can handle an occasional spider, rats, and flies. Nonetheless, pests like termites, yellow jackets, mice, and bedbugs are exceedingly harder to terminate.
There are many reasons for this:
They breed very fast
They have better ways of hiding
They are jeopardy to your home
They are a potential health hazard, especially the flies.
Before pointing on the advantages of using a pest control service vs doing it yourself, it is noteworthy to understand that doing it yourself saves your money. Nevertheless, over the counter, pesticides indisputably do not offer a permanent solution. Here are some of the advantages of hiring pros to exterminate pests within your home.
Free advice
Qualified pest exterminators offer advice to their clients. The advice includes how they might deal with such pests in the future and effectively get rid of them. They have extensive knowledge of what works and what does not work. This will serve you better and increase your knowledge and understanding than the information you may read over the internet.
Use of best techniques and right chemicals
Chemicals are usually poisonous and may become a health hazard to your family, pets, plants, and by extension, the environment. If you may opt to exterminate pests within your home by yourself, make sure you read and follow all the labeled instructions. At some point, pests can mutate and become immune to some chemicals. Pros always will use the best chemicals and strategies to ensure that all the bests are exterminated once for all without causing any danger to your pets, family, plants, and the environment. This will not only save your time but also will save you money.
Guarantees
Pro pest control companies always offer guarantees to their clients. The warranty serves as an assurance that your home will become pest free at a specific timeframe. If pest invasion occurs within the guaranteed time, the company will be obliged to offer their services free. This gives you peace of mind as you are assured of no pest invasion in the near future.
Addressing the cause and symptoms
When doing it yourself, you might not address the reason why the pests infested your home. Instead, you wipe the pests seasonally. Wiping the pests without knowing the possible reasons why they came is a waste of time. Pests will consistently and persistently continue coming. When it comes to hiring pros, their treatment plan is not only on exclusion but also eradication. They have the right knowledge and experience to figure out why exactly pests invaded your home. Besides, they will know how they came and devise the best strategy to exterminate them. Assuredly, this is above doing it yourself.
Effectiveness
When dealing with small pest problems, buying exterminating products by yourself if effective. When it comes to bigger infestations, it becomes more difficult. Pests are adaptable creatures, and as such, they might become immune to some chemicals over time. Pros always have up to date information on the best chemicals to wipe out your infestation.
Summary
Advantages to using a pest control service (click here for our choice!) vs doing it yourself overweigh DIY however on bigger infestations. It is important, however, not to take risks and end up spending more than expected. Hire pros to help you wipe out your pests.