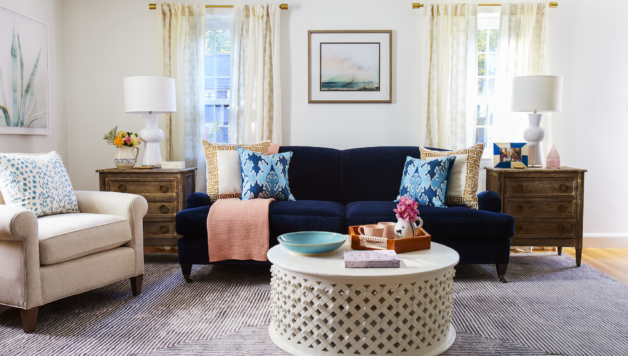 Quick and Easy Ways to enhance home decor
Winter is arriving and it is the holiday season. Hence, you need to be extremely careful with all the cleaning to do. As a result, now is the best time when you can ensure cleaning and increase the space. Decluttering your house is one of the main things you should be doing this season. Also it is extremely necessary for you to be careful about what you're doing. Since you will be having a lot of guests visiting you, it is necessary to be prepared with all the cleaning.
If you feel that you do not have enough space around your house, then there are several tips and ideas that can help you make your house feel spacious. Some of the most prominent ones include the following
Using Garden Stool as accent table
Who does not want to have a little luxurious touch to the house? Well, using a garden stool as an accent table can play an important role in improving the aesthetic appeal around the house. Apart from outdoor purposes, the garden stool can be used for a number of purposes. These ceramic accents can be styled in such ways that it easily matches the interior of your house. Moreover, it can help to add up to the pop colour and texture around the house.
Get bright pillows for your bed
Most people have really boring pillows. Although it is their personal choice, these pillows usually do not create a great vibe. As a result, the colourful, bright accent pillows can be a major addition to the house. Instead of going for these expensive pillows, you can always opt for these cheaper ones. Well, they are extremely affordable. So, you won't need to be worried about it as a wastage of money.
Paint an accent wall
If an accent wall is painted the right way, it can play an important role in enhancing the entire indoor look. Most people are really confused about the colours. If you are one of those, you should prefer looking around you. Every room has some accent touch to it. This will eventually contribute towards coming up with the best solution. One main benefit of accent walls is that it can add up to the entire look without demanding much attention.
Put antique in unexpected places
Experts at Lipari Design suggest to keep an antique around the room irrespective of the style of decor. You should be careful while picking out the piece for it adds to the sentimental and unique value.