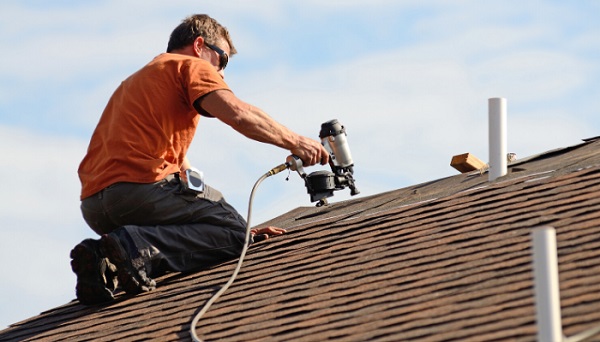 Roof Repairs In Extreme Cold Weather  
Roofing is a year-round trade. Whether winter or summer, if your roof needs repairing, it should be done. Ignoring roofing issues only makes it worse. Sometimes it needs to be done in the winter. But it truly depends on the severity of the issue.
Speaking of roof work, it can be divided into two main categories: roof replacements and roof repairs.
Roof Replacements
There are different types of roofs, but most of them can be replaced or installed in the winter. But before you decide on anything, you should once go through the pointers below.
Flat roofs
Flat roofs with self-adhering systems can be installed at higher temperatures as instructed by manufacturers. But for the ones that are not self-adhered, they can be done even in the winter months.
Shingle roofs
If you are planning to get a new shingle roof, it can be done even in freezing temperatures. But for this, you need an experienced roofer, who can set the pressure on the nail gun correctly.
Roof Repairs
Coming to roof repairing works, it can be done almost all year round. If you notice any cracks or leaks in your roof, you should get it fixed quickly, regardless of the weather.
If you live in Calgary, you must know how intense the winters can be. If you have shingles and it is broken, water can seep in and damage your drywall inside. This can happen when snow piles up on your shingles roof. In that case, you can go to roof repair in Calgary.
Snow can be a big problem for your roof structure. This is why you should pay extra attention to the condition of your roof during the winter months.
Winter roof repairs and replacement is not uncommon. The process may take more time, but it is very much possible. During the winters, you can get access to more numbers of roofing contractors as they have less work lined up. This means they will be able to devote more time to your project. If winters have caused leaks and damages to your roof, you should get it fixed immediately and not wait till spring.