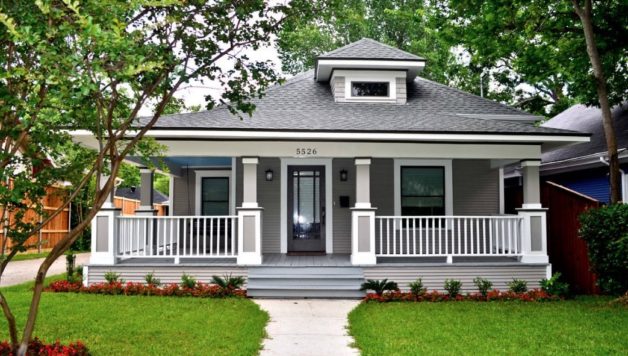 Should I purchase a modern home or a craftsman home?
Published On December 14, 2018 |
Real Estate
Deciding what kind of home you want to purchase is not always easy. There are a lot of options out there, and it can be difficult to see what makes one better than another. It can especially difficult to choose between a modern home and a craftsman home—do you want an all new home, or do you want a classic home
We have compiled a few factors worth considering when making your decision. Read on to learn some of the pros and cons of each type of home.
Pros and Cons of Modern and Craftsman Homes
Benefits of Modern Homes
New construction. Your home will be built using the latest construction methods, meaning higher safety standards and modern materials.
Minimal maintenance. The newer your home, the less likely you will need to fix things.
Energy efficiency. Modern homes are more energy efficient.
Disadvantages of Modern Homes
Further from the city. Many new homes are built far from the city.
Less developed landscaping. It can take years for landscaping to reach full maturity.
Too similar to other homes. Often new homes are very similar, if not identical, to others in the neighborhood.
Benefits of Craftsman Homes
Sturdier construction. Older homes were typically built to a higher standard.
Bigger yard. Lots are often larger with older homes.
Mature landscaping. Plants and lawns are well-established.
Drawbacks of Craftsman Homes
More maintenance. Older homes are likely to need more maintenance.
Need updating. Many times, older homes require updating electrical and plumbing systems.
Less storage spaces. They tend to have smaller closets and less storage space than newer homes.
Exploring Both Options
As your real estate team, we can show you great examples of homes for sale in Richland, WA—including new homes and craftsman homes. Contact us now to get started!