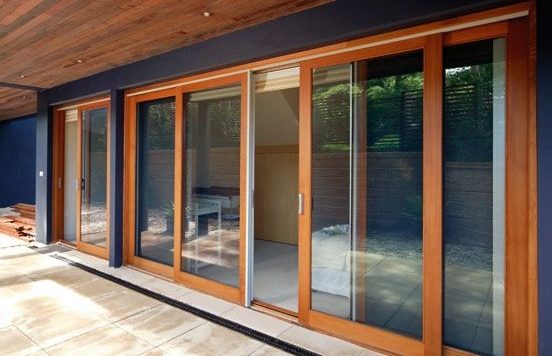 Simple ways to modernize your home
One of the most stressful experiences a person, couple or family can go through is renovating. It feels like it shouldn't be the case, but most people will tell you that it was a hectic experience. It seems that we all go into it thinking we know that it is going to take longer and cost more than what is originally quoted or estimated. We have been warned by those that have gone before us, and we are wise to their mistakes. Yet even still, we can find ourselves reeling at the overwhelming costs that just keep building up. The stress of the frenzied living conditions, constantly being under construction, cooking in your living room, or living in your lounge adds to the overall pressure of renovating.
Deciding on the look
When upgrading, something that needs to be decided is whether to go with more traditional timber sliding doors, or enamel aluminium. If you live close to the ocean, timber can be tricky and require lots of maintenance, so make sure that the company you choose has a good reputation. Ask neighbours who have had their sliding doors redone who they used. Ask the installation company what maintenance you need to do and how often? It could be that you only need to worry again in a couple years' time, but be prepared to build this into your cost, time and calendar.
Where to start
A good place to look at when wanting to modernise your house is the kitchen or bathroom. These are both places that you spend a lot of your time and will make a huge difference to the look and feel as well as your own comfort. Decide on which to start by thinking what will bring you the most daily happiness, cooking for friends or relaxing in a bubble bath with a glass of wine.
Simple tricks
A relatively cost-effective way to change the look of your house is to retile or paint. It's amazing how big the difference it can make and it's a fairly quick process to do. If you're wanting to save costs, you could do the painting yourself, but this will take a lot longer. When it comes to tiling however, a professional tiler is important, this isn't a job for amateurs and you'll easily see the difference. Don't rush the decision on what colour paint or pattern tiles to buy. You're going to want to keep it that way for a few years to come.
How to handle to stress
Renovating a kitchen can be very stressful as it can take a long time, and, in the process, you won't have anywhere to cook, so eating out or takeaways may become the thing. It's not uncommon to find yourself washing dishes in the bathroom sink! If you're able to, go away on holiday during this time, or visit your family. This could make the renovation period a lot easier to handle and pay your family that much needed visit.