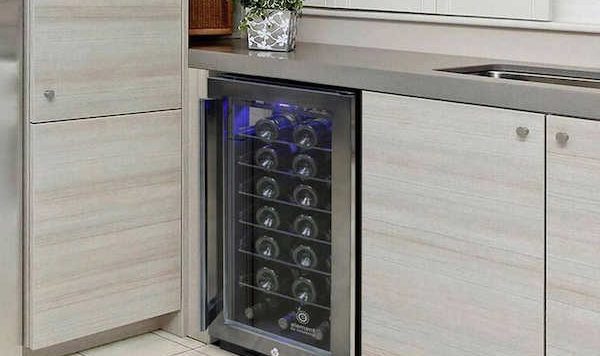 Smarter Options for the Choice of Wine Coolers
What is a wine cooler for? The purpose of the wine cooler is to keep the temperature of the wine at the table constant, it is a useful tool in long ceremonies such as weddings or receptions, as well as in gala dinners and so on, especially during the period summer.
As you well know each wine needs a precise temperature to preserve the best possible quality to the taste of the palate and therefore reflect its value to its guests. You can opt for the KingsBottle Wine Coolers  you can have the best options there and that also within the budget.
In the Restaurants
In restaurants, if you have noticed you often use a bucket with ice (there are different types and levels, to get an idea you can take a look at the onlinelist) depending on the type of wine but this is not always the solution better because a wine should not be served chilled, or at least not most wines.
So let's have a bit of clarity about the temperature at which to serve the wines and therefore about the reason why a quality cooler is much better than a simple bucket with ice (as the best ones, also sold here on Amazon , allow you to set a temperature so don't let the wine freeze or make it too hot):
New red wines are served at temperatures between 10 and 14 degrees;
Younger red wines can be served slightly warmer at 14-16 degrees;
Ripe red wines can be served at temperatures ranging from 18 to 20 degrees;
Young white wines should be served at a temperature between 10 and 12 degrees;
Mature white wines should be served at a temperature between 12 and 14 degrees;
Sweet sparkling wines with aromatic tones should be served at temperatures between 10-12 degrees;
Sweet wines or sweet wines must be served at a temperature between 10 and 18 degrees.
Why choose to buy a wine cooler?
A wine cooler therefore has many advantages:
Unlike the bucket with ice or the freezer at home it is sufficient that you set the temperature according to the type of wine (you can also use the synthetic table shown above) avoiding checking it every 3 minutes or incurring a safe modification of the aromatic properties of your wine. Unlike a bucket with ice after you will not have to empty it and provide for cleaning, and especially will not bathe the table or freeze you in case you accidentally spill on you or someone else.
Unlike the home freezer you can bring it to the table or to places where you choose to color the table with wine, allowing you an agility that you could hardly have with your home freezer.Such attention to detail is that extra piece that will make you look perfect hosts with your guests. You need the best deal here and that is the reason that you can opt for the perfect deal here. This makes the whole process perfect.