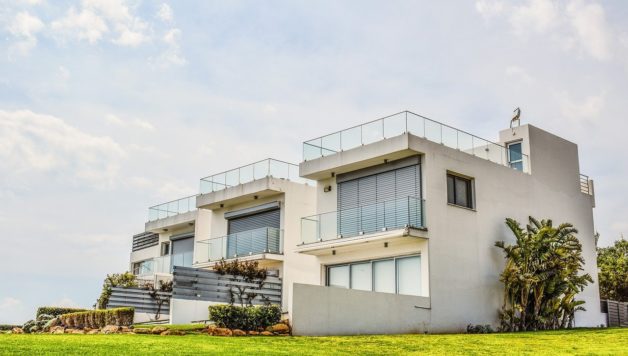 Steps to Buying Your First Apartment in Berlin
When you're browsing through homes for sale in Berlin, there are several things you should keep in mind. Berlin, Germany's capital boasts of a unique and affordable real estate market that remains one of the most intriguing in Europe. The demand and supply chain for the markets continues to rise and appreciate over time, making it one of the best for residential and commercial investments.
5 Steps to Buying An Apartment In Berlin
Step One: Find a Good Mortgage that Suits Your Budget
You can search through newspaper ads, websites, and real estate catalogs to find a reliable lender. Don't wait until you find a house or apartment that fits your desires first. Having a lender who is ready to finance your down payment will give you a perspective on the type of house you want.
Step Two: Make an Offer to the Seller
When you find a property that suits your needs, make an offer through your real estate agent. Some people try to negotiate directly but buying through a real estate agent is safer. This is especially so if you are going to rent out the place in the future.
Step Three: Find a Tax Consultant
Contact a tax consultant. These experts can help you handle notary costs, land registry fees, and taxes for property. A tax consultant will help you navigate any tax-related problem associated with buying property.
Step Four: Ensure That the Seller's Documentation is in Order
You need to request certain documents from the owner and go through them with a professional. These include but isn't limited to Blueprints/ floor plansenergy usage documents. All the documents containing information on the properties attached to the house or apartment should be confirmed by professional eyes.
Step Five: Contact a Lawyer to Draw up a Contract
Some real estate companies have lawyers as part of the teams. So, your realtor will most likely recommend a lawyer for this. If you don't speak German and you're buying the property on your own, you can contact a law firm to help you. They will draw up a legal contract and even assist in any notary issues.
What to Know When Buying Real Estate in Berlin
The Real Estate market is an open marketReal estate in Berlin is not limited to just German citizens alone. It is an open market that welcomes foreign investors and homeowners. Below are a few tips to help you with your purchase:
1. Real Estate Commissions are Now Regulated
No laws are regulating how much commission real estate agents collect in Berlin. However, a new law states that buyers and sellers must split the commission. So, when purchasing houses through an agent, consider looking for one who collects from 3-7 percent commission. You and the seller will be required to pay 50 percent each. Above all, it's best to find agents with a good reputation.
2. Consider the Cost of Heating
Advertisements that promote wide-area rooms are usually a warning sign that there are high costs for heating attached. When purchasing an apartment it's best to view the space and consider if it's within your budget for heating costs.
The Verdict
The best way to avoid pitfalls during property purchases in Berlin is to contact a real estate agency to help you look up homes for sale in Berlin.