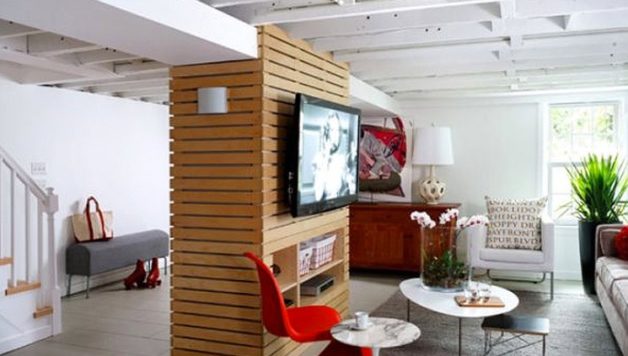 Steps To Take When Finishing A Basement
When you set out planning to renovate an unfinished basement you might be toying with the idea of DIY to save on the cost. However there are a lot more technical issues in planning and finishing a basement that you might first think. Because of the underground nature of all or part of the basement structure or as they are called below-grade walls there will be issues with damp and vapor. This means that before you get too carried away you need to first check the height and conditions of the below-grade walls.
Checking that you have sufficient height, ideally around 8 foot is necessary, for most basement types as anything less can be oppressive and gloomy in a basement. If you don't have sufficient height this will mean digging out the foundations to get the required height and that is definitely a job for the professionals. But if you are okay with the available ceiling height you need to check the outer walls for moisture. This is typically self-evident as there will be pools of water forming around cracks or drips coming from breaches in the below-grade walls. You will need to identify and fix these issues before you go any further.
The next stage after identifying leaks is to check what permits you will need to have from the local regulators. In most areas you will need any electrical work and any plumbing installations to be carried out by a professional and licensed electrician or plumber. These are not things that you can ignore because all work will need to be certified and without the relevant permits you cannot get a certificate. This may not prevent you finishing the basement but it will be a major issue if your try to sell the property in the future.
The next stage will be building the wall framing the problem is that the basement walls floors and ceiling will be concrete or brick so you will need suitable masonry fasteners and anchors. However, before the framing is in place, you will need to install the vapor barrier. You must not skip this step as a basement can be a damp place and if mold starts to form it can ruin everything you have worked to achieve. Indeed moisture and mold are such threats that some would suggest place an offset space against the outside walls to give you an added layer of protection.
You will also need to insulate the basement and again this can be another key area for moisture and vapor control as you can get rolls of insulation with vapor barriers on both sides of the roll. This will give you plenty of protection from damp seeping in and mold forming.
With the framing complete you might want to consider a drop ceiling but again that will be dependent on the height available. All in all basic framing and finishing can be done DIY but you might be better to call in a professional.