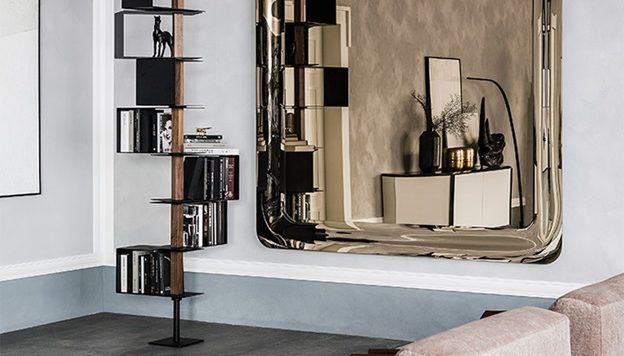 The Best Cattelan Italia Furniture for an Elegant Home
When looking for quality, exquisite pieces of furniture, nothing quite beats Cattelan Italia Furniture. Established in the 1970's, you can expect to get furniture that is both comfortable and stylish. The company started off by making marble table tops and over time, branched out to making a more diverse range of furniture. Based in Venice, you can get every imaginable piece of furniture from the renown establishment; from dining tables, bed, desks, side boards, consoles, mirrors and much more. They are well known for the cutting-edge designs using a wide range of materials; from wood, glass, metal and wood. Their designs are revered the world over.
Here are a few ideas for choosing furniture from Cattelan Italia for an elegant home;
Cattelan Italia furniture are great centerpieces for your home. Be sure to choose pieces that will be the focal point in your home. Their striking designs make them stand out naturally, so choose your main piece and from there, you can get other additional pieces, styled around this piece for a wonderful effect.
When it comes to deciding what type of dining table to choose for your home, the variety Cattelan Italia offers never disappoints. They have over 40 years' experience in designing tables and each design is truly exquisite. The materials used are top notch and the finishes are of the highest quality. If you choose the Marmi ceramic dining table, it brings out your living space with its unique design. For their unique range of glass dining tables, you are sure to create an elegant living space due to its lightness. If you love wood, then their range of modern wood dining tables would be great for you. For limited spaces, you can choose one of the extendable dining tables which have mechanisms which make the best of space.
Cattelan Italia has over 80 exclusive unique chair designs, suitable for everyone's unique individuality and style. With years of research, design expertise and experience under their belt, you can expect these chairs to be ergonomic, comfortable and stylish. They come in a wide range of materials, styles and finishes to suit even the most selective user. You can choose upholstered chairs, choose between leather or synthetic seats, swiveling dining chairs are also an option. Other available options include leather armchairs and modern stools alongside chaise lounges and poufs; making your space cozy and homey.
Cattelan Italia has a wide range of side tables for anyone to choose from. They come in a wide range of styles and materials too. You can choose from wooden coffee tables to add some warmth to the room or choose glass coffee tables to add some sophistication to the space. If you're looking for something new age, a stainless-steel top is great for a minimalist space. All side tables come in various shapes and sizes.
These tips are your sure way to choose the best Cattelan Italia furniture to turn your home into an elegant space. You are sure to find elegance, sophistication and quality furniture when you choose Cattelan Italia pieces that are sure to bring out your unique sense of style.