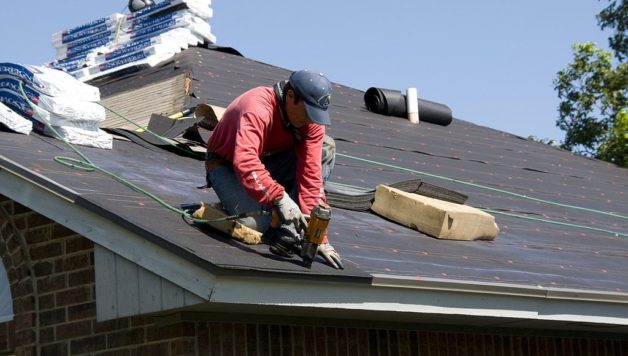 What Are Roofing Contractors?
Roofing contractors specialize in roofing installation, repairs and replacement services. These individuals are typically rather versatile and often have the skills to utilize a variety of materials and tools for both commercial and residential applications.
However, many roofing contractors specialize in the use of certain types of roofing materials such as asphalt roofing, terrace roofing, metal roofing, polycarbonate roofing, steel roofing, PVC roofing and skylight roofing.
Common Types of Roofing Contractors
Depending on their areas of specialty, many roofing contractors are categorized as commercial roofers, industrial roofers, residential roofers or shed roofers.
While one of the most typical types of roofers focus specifically on installing shingles, tiles, shakes and nail on products, there are other roofers that offer other materials.
There are 'hot roofers' who specialize in using tar-based products and 'flat roofers' who utilize single ply roofing materials like foam products.
Another type of roofer focuses on metal installations such as stamped metal roofing, corrugated roofing and standing seam roofing.
Some roofers offer multiple services for both residential and commercial clients. The best roofers will have years of experience, be licensed, and understand the various protocols and installation methods of the materials they offer.
Why It's Wise to Hire Roofing Professionals
Getting on the roof to make repairs or do a new installation is very dangerous and time-consuming.
Roofing work is also physically demanding, so it only makes good sense to employ a professional roofer if the need for repairs or replacement arises.
Pros have the right tools and know-how to make the work a success and you'll enjoy the benefits of a sound warranty on materials and craftsmanship.