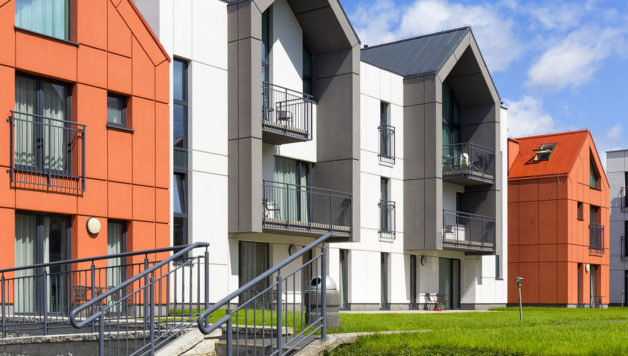 What do these Housing Trends Mean for Boulder Area Homeowners?
Successfully investing in real estate—whether you are in Boulder County or anywhere else in the world—is all about correctly timing the market. If you are able to purchase a home before housing prices rise, your wealth will increase as a result.
Knowing when to enter into the real estate market can often be a bit of a challenge. There are many variables that can potentially impact the value of a home and some of these variables are impossible to predict in advance.
If you are considering buying or selling a home, you will certainly want to do plenty of research in advance. In some cases, investing in a custom home may be what is in your best interest. Regardless, there is no doubt that the more information you can have about real estate, the better off you will ultimately be.
In this article, we will discuss some of the most recent housing trends in the Greater Boulder Area. We will also discuss what these trends mean for current homeowners and what they might also mean for individuals looking to purchase a new home. If you plan to build a home, getting help experienced Boulder architecture firms is also a great option. Weighing the pros and cons will help you make the best decision based on housing prices and desires.
Median Sales Prices are becoming more Stable
For years, homes within Boulder's city limits were increasing in value well above the national average. While much of this growth was attributed to the market "correcting" itself following the housing crisis, other factors—such as zoning restrictions and a rising population—strongly contributed to the increase as well.
Between May 2014 and May 2016, the median home sold in Boulder increased in value from $435,000 to nearly $690,000. However, since then, homes being sold in Boulder have remained right around the $700,000 mark. The stabilization of housing prices suggests that the supply and demand curves are moving closer to price equilibrium.
Rents are Increasing Faster than Home Prices
Rent prices and housing prices often move together, but in Boulder, this has not been the case. While homes have changed values at a rate of less than 1 percent per year, rents have been increasing by nearly five percent per year. This may ultimately result in a future push on housing prices, due to the fact that renting (the alternative to owning) is not as comparatively attractive as it has been in the past.
Three Bedroom Homes are Increasing in Value the Most
Changes in Boulder property values have not been uniform throughout the market. Over the course of the past year, the change in the value of properties being sold has been significantly tied to the number of bedrooms (and ultimately square feet) that home has.
Three bedroom homes have increased in value the most, growing at a rate of 16.3 percent. One bedroom homes have increased by 11.3 percent, two bedroom homes have increased by 10.0 percent, and four bedroom homes have actually decreased in value by 1.5 percent. If you are looking to construct a new home, three bedrooms is probably the way to go.
Seasonal Variation is Decreasing
Though the industry obviously operates year round, there is no doubt that summer is the busiest time of the year in the real estate cycle. However, over the past few years, the difference between sales in the summer and sales in the winter has notably decreased for Boulder homes.
While the volume of summertime sales has taken a dip, winter sales have remained roughly the same. Though this does mean that the total number of homes being sold has gone down, it also means that homeowners can be more flexible when deciding when to list their home.
The Average Home Spends 43 Days on the Market
Knowing the average number of days a home spends on the market will make it much easier for you to plan your next move. Additionally, this figure is often considered a prime indicator for whether homes are likely to increase or decrease in value over time.
In Boulder, the average home has been spending 43 days on the market. This figure is below the national average, meaning that the Boulder housing market can still be considered to be "quite strong." However, this number is also observably higher than it was in the past. Given the fact that the market for Boulder homes is moving towards equilibrium, the uptick in days spent on the market is somewhat unsurprising.
Homes are Selling 1.3 Percent Below their Asking Price
As a local housing market reaches equilibrium, homes will typically be sold either at or just below their general asking price. In Boulder, the average home is being sold for just below the asking price, which is contrary to 2014, when homes were being sold above the asking price.
This information is important for anyone who is interested in buying or selling a home and who is also interested in getting a good deal. It is further important to note that—within the 43 days mentioned above—the average home in Boulder will receive two offers. When all of these figures are viewed together, it is clear that the market is still very competitive, though not as competitive as it was just a few years ago.
The Average Price per Square Foot is Increasing
While the average sale price of a home in Boulder has flat-lined, the average price per square foot has surprisingly been increasing. In fact, over the course of the past year, the average price per square foot of a home sold in Boulder has risen by 9.5 percent and is currently hovering around $409. The fact that price per square foot has increased while home values have remained around the same suggests that the average home within Boulder is actually getting smaller.
The $409 price per square foot is well above average for a city of Boulder's size. This rise in value has been even stronger for homes that were constructed within the last five years. As long as Boulder's population keeps increasing and the housing supply remains constricted (regulations, zoning laws, etc.), then investing in Boulder real estate may still be a profitable endeavor.
Conclusion
Clearly, there are many trends present in the Boulder real estate market. Because some of these trends seem to contradict each other, it will be important to analyze the market as a whole before deciding to buy, sell, or build a new home. It will also be crucial to look at how housing prices have changed in each of Boulder's neighborhoods—this will make it much easier to determine where your next investment ought to be made.