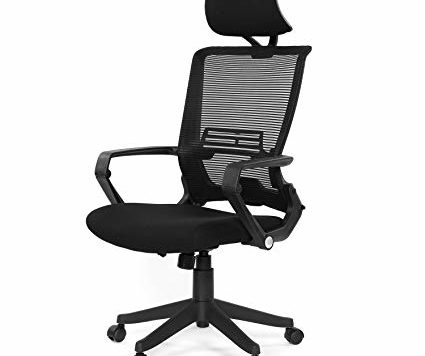 What to check while buying ergonomic office chairs? Find here!
Most office-going people have a sedentary lifestyle, and they often spend as long as 9 hours per day in their respective office chairs. It goes without saying that selecting the right chair that offers comfort and support is critical, and that's exactly where ergonomic office chairs come in the picture. Sitting for extended hours not only affects mental clarity but it also impacts the back and neck, often because the posture is not right. In this post, we are talking of some of the basic things that must be checked when you are looking for an ideal office chair.
Adjustable seat height. The same office chair is often used by different people in different shifts, so you need a product that can be adjusted for seat height as per the size of the user. This is often considered to be the simplest trait of an ergonomic chair.
Adjustable backrest. The backrest is as important as the seat itself, and in case of ergonomic chairs, it should contour aptly to the shape of the back. The backrest must be adjustable, and this is often measured in terms of 'lumbar support'. If you don't understand much of other aspects, "lumbar support" should be the only thing to look for.
Backrest height is also important. You want the backrest to be extended enough to offer support for the entire back. The idea is to have support for your back when you want to lean, which can help in preventing back pain.
Adjustable armrest height. The height of the armrest should be adjustable as well, especially if you are someone who types a lot and are going to share the seat with others. This allows more support for using the keyboard.
An effective wheelbase. We don't always talk of the wheel base, which needs to be a five-star base for increased sturdiness and stability. The chair should also have 360-degree swivel, so that it is easy for the user to move around the cubicle or room to access various things as and when required.
Now, like most things, ergonomic office chairs can be purchased online, but make sure that you are opting for the right vendor and website. Online reviews and contacting the seller for more information can be helpful for making a choice. Most web stores have great discounts on bulk purchases, which can be a huge advantage for smaller businesses working with a tight budget.