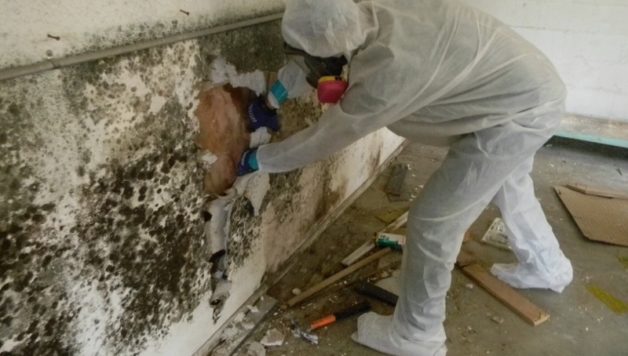 What You Need to Know Before Hiring Mold Removal Professionals
Mold is one of the worst things any homeowner can experience. You never know where to start, how to get rid of it, and how to find the right professional company to get it. Mold removal doesn't have to be as complicated as a lot of people make it out to be. As long as you find the right mold removal company, the process should be easy and at a reasonable price.
Must you test for mold
Most of the time you actually don't have to test because mold is visible. As long as you can see it, then you don't have to spend your money testing, but removing it. All types of mold should be removed by a professional company so there's generally no need to identify the type.
If mold removal company insist that you do a, pre-testing, you should be wary because usually it's just a waste of money and time. However, if you're purchasing a new home and there's visible mold, then you can have it tested so that we can negotiate a better price for a mold infested home.
What should you expect from a mold removal company?
Professional mold removal experts should be able to explain the process in layman language. If they are not able to explain the basic steps of mold remediation, you should be wary of them because they may not be experienced enough. If the contractor you hire complicates things or tries to confuse you, you should simply not hire them.
A professional mold company should wear protective gear during the process. A high filtration face mask and vinyl gloves are a necessity, and they should also be wearing a protective suit when using harsh chemicals. The work area should be sealed to prevent the mold from spreading to other rooms and they should use professional equipment such as vacuums and air scrubbers or humidifiers. Once they are done scrubbing of the mold, the air should be purified so the airborne spores can be exterminated.
Some factors to consider when hiring professional mold exterminators
Experience is one of the most important aspects of a mold removal company. Look for a company that has been in business for a while because they have the right experience for any kind of situation and they know how to handle any kind of job. It might also be necessary for you to get your HVAC ducts cleaned professionally because air ducts tend to collect a lot of dust and mold spores during the extermination process. Some removal companies will offer you a restoration unlike general contractors, but restorations may cost a little more than remediation depending on your home and what kind of materials it was built with.
Conclusion
In summary, hiring a professional mold removal is simply the best option you have if you're dealing with mold in your home. There are so many good professional mold removers and it's not that hard to find a reputable one. Of course, you should ensure that they are experienced, insured, and licensed to work in your jurisdiction.