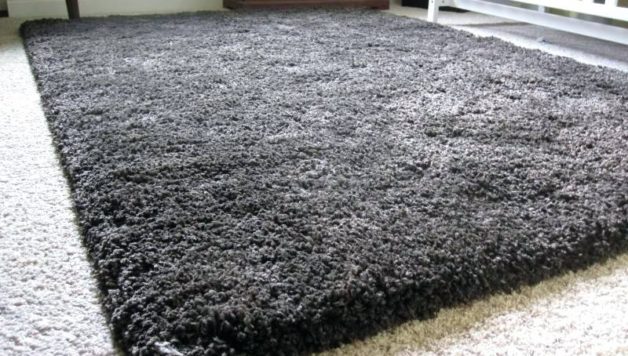 Where to Position Your Rug
The question every rug owner asks themselves is this: is there a perfect spot for my rug? The answer: it depends. You can visit Hide Rugs and select the perfect rug but be clueless where to place it once you get the rug home.
The perfect place to put your rug depends on various factors. It may even change more than once throughout the course of a year. You may never find a perfect spot for your rug but you may find a spot that is just right for you. Well, that is until you change your mind.  However, it would be prudent to take the following factors into consideration before making a final decision.
Traffic
The amount of 'footfall' is a major factor in determining where you place your rug. As a general rule of thumb, the less traffic of people there is, the better the spot for your rug. People and pets stepping on your rug will cause irreversible damage. However, you may buy a goatskin hide rug, a reindeer rug and a sheepskin rug.
Based on your choices, the goatskin will be the better choice to place in areas where there is a lot of footfall since it is the toughest of the said rugs. Rugs should be kept in as pristine condition as possible and it would be wise to place them in areas where they are barely stepped on.
Decor
Another important factor to consider when finding the ideal resting place for your rug is how well it fits into a room's decor. A rug is without a doubt an object of decoration. They are not only comfortable but beautiful. A rug will accentuate certain characteristics of a room and where you decide to place a rug will depend on what look you are shooting for.
The rug should be treated like any other accessory in the room just like a piece of art. How well the rug goes with everything else in a room to achieve a certain look greatly matters in the deciding where to place the rug.
Use
When you buy a rug there are three main places you can place it: the wall, the floor or on a piece of furniture. Floor rugs tend to have more density and are loftier than rugs to be placed elsewhere. Other rugs are exotic such as springbok hide rugs and have many colours meaning they are very aesthetically pleasing and will probably be placed on a wall for purely decorative purposes.
If you plan to buy a rug that compliments your furniture, then the rug's shape and colour among other things will determine where you place the rug. If you plan on lying on the rug sometimes for example by the fireplace during cold days, then you will definitely place it on the floor.
Size
The size of a rug will also be a determinant of where you place it. Rugs will be placed where there is ample space to fit them. A large rug will require a lot more open space. You will have to evaluate the spaces in your house to determine if the rug will fit. Large rugs tend to go on floors while smaller rugs tend to go on furniture and walls.