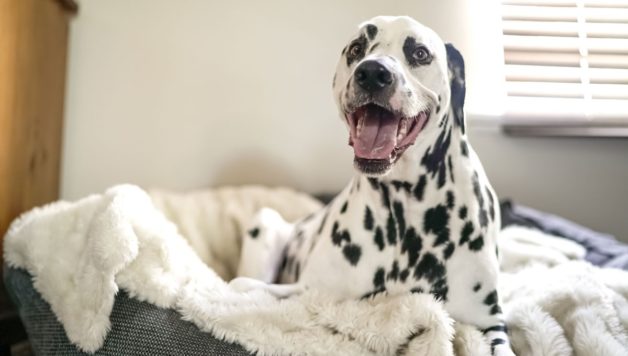 Why it is important to pet-proof your home
For many of us, our pets are part of the family. Just as we take steps to child-proof our houses, it's beneficial to understand the importance of pet-proofing your home too. 
Why is it important to pet-proof your home?
At home, you want your pets to be safe, comfortable, and relaxed. As a pet owner, you also want to enjoy peace of mind that your home will still be standing when you get back from work. Pet-proofing your house can help to keep your pets away from danger and protect your home. 
Until you have pets, you may not realize that your home is filled with potential hazards and hidden dangers. If you're planning to add a new member to your family, it's really important to be aware of the potential risks that may be lurking in your living room or buried in your bathroom. Pets are naturally inquisitive and this trait can often lead them into scenarios that might not be safe. The best way to reduce the risk of danger is to eliminate hazards beforehand. 
Simple ways to pet-proof your home
If you're bringing a new puppy into the fold, or you're thinking about getting a kitten, it's critical to pet-proof your home in advance. Start by getting rid of anything that is poisonous, or ensuring that it is locked away safely. Cleaning products and household chemicals, medicines, and certain foodstuffs can be harmful to pets. Make sure that anything you do want to keep cannot be accessed by paws or claws. 
Another important consideration is flowers and plants. Many of us like to have vases of fresh flowers in the kitchen and house plants scattered around the house. Some plants are perfectly fine for cats and dogs, but some, for example, lilies and tulips, can be poisonous. Check with your vet if you're unsure. 
Protecting and preserving furniture is another concern for some prospective pet owners. You may be incredibly excited about the prospect of having a puppy, but you probably don't want to sacrifice your sofa or bid farewell to your favorite chair. To minimize chewing and biting, invest in toys, make sure your dog gets plenty of exercise on a daily basis, and use covers to protect your furniture. It's also wise to groom your puppy frequently and to add moisture to their diet to reduce shedding. Take a look at the tasty options available at Barking Heads or ask your vet for advice. If you have a formal room you don't want to subject to fur, mud, and sharp claws, keep the door closed or use a gate to keep dogs out. 
If you have pets and young children, it's advisable to use barriers, for example, stair gates, to keep dogs out of nurseries and sleeping quarters. 
Introducing a pet to your home is a really exciting prospect, but it's also a responsibility. As a new pet parent, it's essential to be aware of potential risks and to pet-proof your home to ensure your new furry friends have a safe space to eat, sleep, and play.