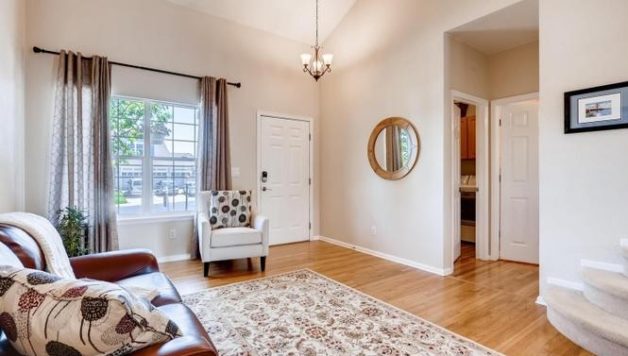 DIY Home Staging: Expert Home Staging Tips and Tricks You Can Do Alone
Looking for some useful tips on how you can sell your beloved house?
Worry no more, this article is the solution to your problem! Today, this article is written to give you some expert Home Staging Tips and Tricks that can surely sell your house in a short period of time.
To be honest, when you decide to put your house on sale, preparation and presentation are one of the keys to selling your property faster and for a higher price. With the current technology today, home selling also paved its way on the internet today. Several buyers prefer to shop online, so making an impressive home's web page is important as the interior.
To sell your property faster, attract potential buyers to your prospective list as possible as you can. It includes high-quality photos of the property inside look and outside look of the house, videos of the overall property featuring every corner of the room and the spaces. Doing this will enhance your house virtual attractiveness and make it stand out among property rivals in the market.
Home staging doesn't require to spend too much on your allocated budget. Plus, home staging doesn't need to be time-consuming, especially if the property or the house is already in good condition.  Moreover, there are lots of affordable interior design services that are competing with each other in the market, that's why most of them offer different packages that will suit your style and your wallet.
Expert Home Staging Tips and Tricks You Can Do Yourself
Below are some of the expert home staging tips and tricks you can do by yourself:
Home Staging Tips and Tricks #1: Make it Brighter – Add Mirrors
Adding a stylish mirror create impressive styles to your space, plus, it also creates a reflective vibe to make the room bigger and brighter even if the actual room is small. It is recommended to choose a sizable mirror to make the space more organized and designed.
Home Staging Tips and Tricks #2: Ditch the Old Window Covers
Don't use your old and boring drapes, instead, choose a refreshing and modern style that will match the overall outlook of the house. Simple and practical window covers enable a space to breathe and gives a larger appearance to space. Also, pick lengthy curtain and make sure to hang them from the floor-ceiling instead of the window frame.
Home Staging Tips and Tricks #3: Make the Bathroom Elegant
In order to make your bathroom elegant and classy, make sure to use monochromatic colors. Buy and place all the white towels in the bathroom in order to create clean and neat vibes in the area. Avoid using colored and colorful towels, it might possibly add heaviness to the bathroom space. Moreover, using a white towel can make the bathroom feel fresh and neat.
Home Staging Tips and Tricks #4: Carpets and Rugs
Choose rugs and carpets that will fit the style of the room and furniture. For the living room, avoid using a small rug and carpet, instead, use at least a medium or large size than can touch the front legs of the couch. Choosing the correct rugs and carpets will make the space larger and collaborate with the style of the room appropriately.