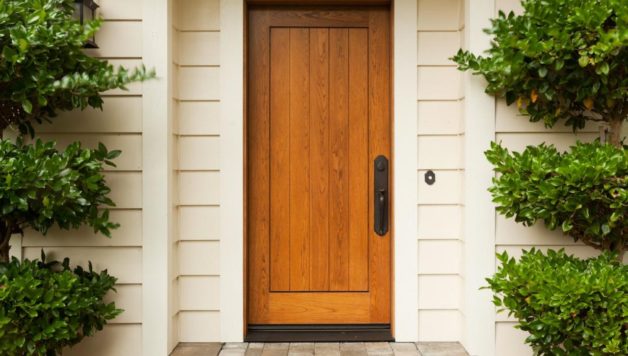 Exterior Doors for Your Home
When choosing doors for the home, many people look for functionality, price, aesthetic or decorative aspects of the door. Doors can determine the overall appearance and style of your living space. You should consider a different type of options in the market before selecting the right door for your home. The choices may be limited depending on your budget. If you are planning to buy an exterior door, you should choose the one that contrasts dramatically with the rest of your home's exterior. You can contact the door suppliers to order the best doors for your home. You can learn about exterior door types in this article.
Types of Entry Doors
The front door or entry door should have a curb appeal, security, and energy efficiency. Different hardware and decorative glass can be used to customize the entry door. Different options like glass, handles, kickplates, and locks can be used to craft the entry doors beautifully. For entry doors, three different types of materials such as wood, fiberglass, and steel are used.
Wood Entry Doors
Many people prefer wood entry doors because its look is unparalleled compared to the other types of exterior doors. Wooden doors are the most expensive type of entry door but it does not affect the purchase as many people prefer it. You should paint the door once a year to maintain its beauty. They have good resistance to warping, rotting, and expanding due to the moisture and weather conditions.
Fiberglass Entry Doors
Fiberglass entry doors are highly durable and energy efficient. They do not warp and expand like wooden doors and are resistant to any dents or scratches that may arise from the weather. The foam core insulation in fiberglass door keep heated and cooled air from escaping the room depending on the season.
Steel Entry Doors
People select steel doors mainly for security reasons. They provide maximum security, strength, and energy efficiency which makes them the best for security and protection. It can withstand extreme weather conditions and protect you and your family from an unforeseen intruder. The foam core insulation makes you feel comfortable in your home. There come in many different colors including wood grain type.
Patio Doors
This type of doors offers easy access to your deck o patio areas. The locks and handles are used to customize the patio doors. For privacy reasons, different grid-lines and built-in blinds are installed. Sliding patio and French patio are two types of patio doors.
Sliding Patio Doors
This door can be operated like a sliding window. They provide ventilation and maximum light for your home. Different materials like aluminium, vinyl, and wood are used for sliding patio doors. Rollers are used for easy opening and closing.
French Patio Doors
You can choose to open the door inwards or outwards and from the right or left. They give an elegant look for your home. Materials like wood, aluminium, and vinyl can be used. If you think that sliding patio doors lack security, you can choose French patio doors.