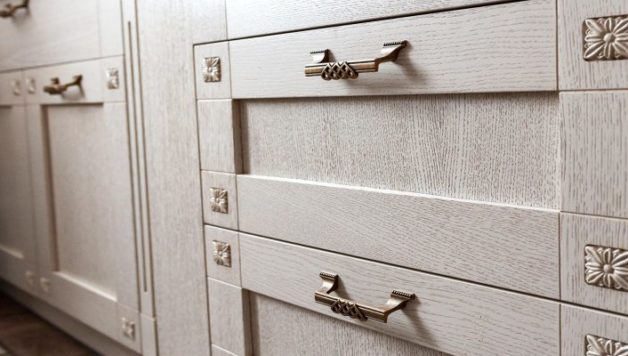 Getting a Handle on Cabinet Hardware
While planning a kitchen, people think regarding flooring, cabinets, appliances and such. However, to give a beautiful look to your kitchen small things matter too. Hence, it is essential to choose the cabinet hardware which even gives a complete finished look to the kitchen and protects the cabinet for a longer time. There are various things which kitchen cabinets Toronto can suggest you while opting for handles for the cabinet.
Determine if you want a knob or a handle
You do not require to follow any strict rule for choosing whether to go with a knob or a handle or both. You can select knobs for doors. For drawers, you can choose fancy handles as it becomes more comfortable to use them. Handle for the cabinet is contemporary but also found in traditional style kitchens. You must next select a handle which is not so heavy. Knobs are easily replaceable whereas handles are not. Hence, you should identify the convenience too.
Take into consideration the finish
Apart from the chrome or brushed nickel, you get the option of various other finishes. The finish of the handle should complement the other finishing of the cabinet. You can also select finish such as antique pewter, satin brass, aluminum and rustic. You can also consider the lighting for choosing the finish so that everything is in sync. For instance, if you have white colored cabinets it is appropriate to have a bold finish handle.
Comfort level of the user
You must first try the handle or the knob before planning for the cabinet. You can check the sample through touching it and see how well it fits in your hands. It should not have sharp edges or cram the fingers. One should test the handle well in advance and check the options properly. After all whatever the option you choose will only matter if you like the hardware or the one which you are able to manage.
Find out the cost
There are various brands available in the market. You can analyze the cost and further decide which one to go for. Solid stainless steel is priced high. Plus these handles are made of different finish and design according to which the price varies. More the material used more will be the cost. However, the price should match the quality also. You should have a sturdy cum long-lasting handle.
Style of the handle
The curved or square style which one would you prefer is depended upon the other elements of the kitchen. You must identify whether you want to go with traditional or contemporary. Choose the one which best fits the planning.
Henceforth, cabinet handle is like jewelry as it enhances the look of the kitchen. So do thorough research with kitchen cabinets Toronto to select the one which is perfect.