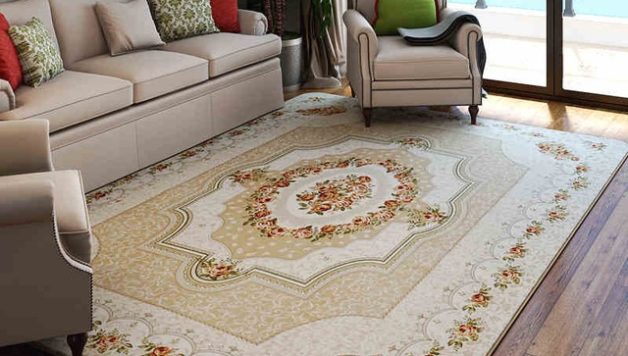 Tips For Choosing The Best Carpet For Your Place
Want to change the look of your house? Have kids and want them to avoid any injury because of falling on the floor? Or you just want comfortable flooring? Whatever the case nothing beats the soft and luxury feel of a carpet under your feet when you walk barefoot. There are numerous carpeting brands like ITC Natural Luxury Flooring that have large catalogues of carpets from which you can choose a carpet that goes best with your home.
We all know that getting a new carpet for your place can be a daunting job. To make things easier for you here is a list of tips that can come in handy while choosing a carpet;
Pick Paddings: To save a few bucks' people usually skip the padding that goes underneath the carpet. While some of you might think of it as a brilliant idea but in fact it is the gateway to numerous problems. If you don't have paddings then the life span of your carpet decreases dramatically. It is always advised to get a padding prior to getting a carpet to ensure that your carpet gives a much smoother feel along with staying in perfect form on a long run.
Keep Things Under A Budget: You can find numerous carpets that cost you almost a fortune as their manufacturers claim it to be the best and worth the price tag. In any case the carpet must not cost you so much. For a busy room you can choose a stain-free carpet that is of exceptional quality and in the rooms that are not so busy you can opt for cheaper carpets to save bucks. Make sure you get detailed prices of all the services too so you can compare and choose the most economical option.
Know The Maintenance: If you have children at your place or tend to have a bunch of pets then you would prefer avoiding those carpets that are hard to clean. Consult the salesperson about the cleaning and maintenance of the carpet prior to buying it. The choice of carpet depends on your lifestyle. If you live in house with adults that create less mess then you can also opt for high end rugs and carpets that are comparatively more time consuming to clean.
Eco-Friendly Carpeting: You will be amazed to find out how huge the impact of carpet is on the quality of air in your room. If you have been in a room that just got a new carpet then you might suspect a distinctive smell that is caused by VOC's (Volatile Organic Compounds). These VOC's make the air quality poor and damage your health. In order to tackle this problem make sure you choose carpets made out of natural materials like wool. You will not be compromising at all on your health if you choose carpets made out of organic materials.
To find the best carpet collection in town log on to https://www.itcnaturalluxuryflooring.com/.