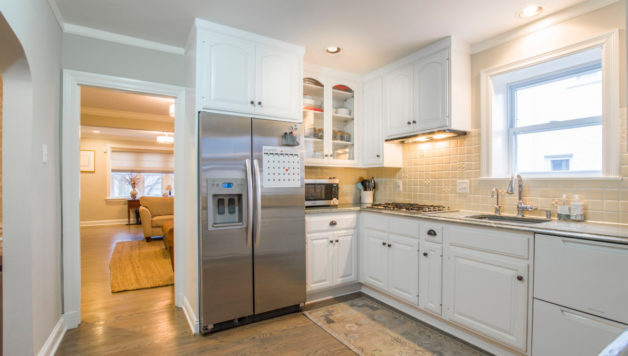 2019 Spring Kitchen Remodels For You To 'Spring Into'
For many people, the kitchen is the heart and soul of the home. It's where you make dinner for the family, and it's where you create memories. However, are you satisfied with the way your kitchen is right now? If not, spring is the perfect time for a change.
We want to share some insightful tips on how to maximize the potential of your kitchen. Whether you're looking for something bold and innovative or just a quick way to improve the look and feel of the space, these ideas are sure to inspire.
Use Color to Make a Statement
Unless you bought a chic house that had an interior designer work on the kitchen, it's likely that your space is a mixture of drab colors and boring templates.
One of the simplest ways to personalize your kitchen and make it feel more vibrant is to add some color.
We highly recommend using multiple complementary colors, as they will help create a sense of unity and relaxation. Choose shades that both inspire your culinary creativity while making the kitchen the most exciting room in the house.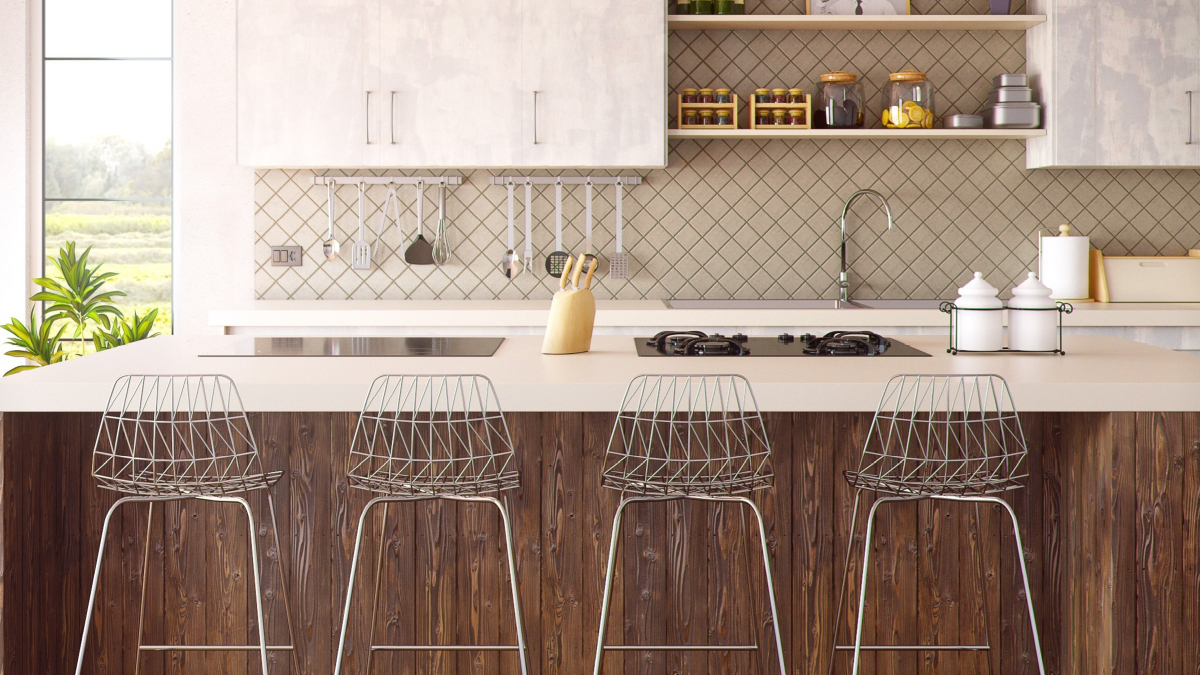 Lighting Matters
Another side effect of modern kitchens is that they are all bathed in sterile lighting. Either that or some parts of the space are lacking in illumination, while others are in danger of causing blindness.
It's surprising to see how much the lighting of the kitchen can change the mood. When installing new lights, remember that both the quality of the bulbs and the design of the fixtures will make a difference.
What kind of kitchen are you trying to create? Do you want to be able to set the mood on a whim? Dimmer switches may be the answer. Are you planning on preparing gourmet meals? If so, then bright hanging lights over food prep areas could turn your kitchen into a functional restaurant-like space.
Whatever your needs are, you can find lights that will satisfy them.
Unleash Your Cabinets
If you walk into any kitchen right now, chances are that the cabinets are all covered with doors. Some of them are glass, while many of them are solid wood. While this is the "traditional" way to have cabinets, who says you have to adhere to tradition?
A fast and easy way to change the vibe of your kitchen space is to remove some or all of the cabinet doors. See how it feels when the contents are laid bare. Plates, glassware, and food are all accessible and visible, and it will make your kitchen feel more inviting and communal.
Set Your Kitchen in Stone (or Tile)
Although adding masonry to your remodel can inflate the costs, the results can be mind-blowing. Granite countertops, mosaic backsplashes – there are so many options available that it can be a little overwhelming.
The best thing about upgrading laminate countertops to stone or replacing wallpaper with tile is that it's both practical and eye-catching. Not only that, but you can incorporate a wide array of designs and colors to make the space even more attractive.