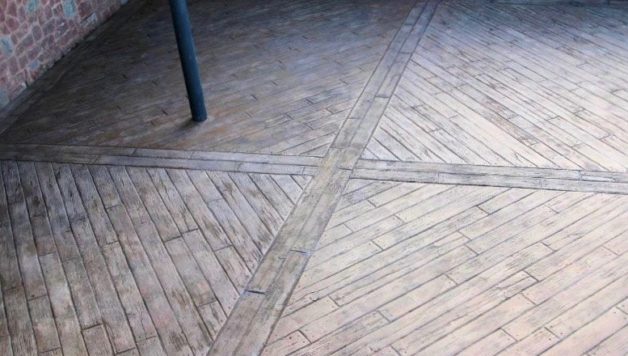 The Origin of The Polymer Modified Cementitious Overlay
The polymer modified cement system came into existence in the year 1923 when the first patent of this new concept was given to Cresson. The initial patent dealt with some sorts of paving material, a natural rubber latex with cement as filler. In 1924, the modern concept of the polymer modified system was patented by Lefebvre who is said to be the first worker to produce polymer modified cementitious mixture and used the natural rubber latexes in proportion to cement. In course of time, patenting of polymer modified cementitious material continued with patenting by number of persons, and in 1939 Rodwell patented the first synthetic resin latexes along with polyvinyl acetate latexes. Contact Deco Polymer for best polymer modified cementitious overlay material and services.
The initial intentions of developing and producing polymer modified cementitious overlay included an increase in bond strength, abrasion resistance, reduced permeability, thawing and freezing resistance, tensile and flexural strength and elastic modulus. The understanding was reduced elastic modulus may be more useful in the LMC application and eventually act as bridge deck overlay or in repairing surfaces. The reduced elastic modulus eventually reduces the stresses because of the thermal strains and shrinkages differences, and will not permit the material to crack. The polymer modified cementitious have resistance to water penetration, the capacity of dissolve salt and resistance to moisture. The evidence was established when the polymer modified cementitious was tested in a wet state in 1987.
Polymer modified cementitious or popularly known as PMC is proven for its workability, toughness, mechanical and adhesive strength, durability and anti-cracking nature.
The history of polymer use goes back to the fourth century BC when the Babylonians used natural polymer in their clay bricks to construct their buildings. Other historic usages of the polymer have been noticed in the 1940s when war broke out and there was a severe shortage of natural rubber which eventually prompted the constructors to invent synthetic rubber.
In the course of time, the PMC went through a massive improvement on its workability, durability, drying shrinkage and overall strength. Significant improvements were achieved with PMC particularly on freeze-thaw, chemical penetration, and cycling of humidity and temperature by lower cement-water ratio used in PMC as less porosity is produced by lower water-cement ratio.
Eventually, PMC is also popularly used in flooring, swimming pools, water tanks, septic tanks, drains, silos, ship decks, pipes etc. However, the real cost of the PMC used in new construction or repairing purposes depends on the benefits it gives and on the life period of the structure that is built or repaired.