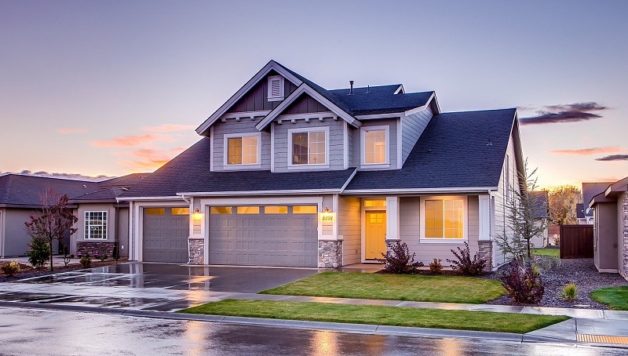 Fastest Way to Sell Your House in Germany
Letting go of a house that has been your home for many years is not going to be easy; at least not emotionally. You may have made many memories in that house with friends and loved ones. However, you might have no choice but to sell when your family is increasing, decreasing or you just want something different. Irrespective of your reason, you do not want your house to stay in property listings in Germany for too long. The faster you sell off the house, the faster you can close that chapter of your life. How to Sell Your House in Germany Fast ?
1. Fix it Up
Depending on how long you've stayed in your house and how good you are at maintenance, you may need to spend some money on repairs before you put your house in the German market. This doesn't mean you should completely renovate the house, just make sure that the most vital systems are not damaged. Buyers are more likely to buy a newly renovated home than a seriously damaged house in need of major repairs. The renovation will also increase the value of your home significantly. After that, invite an appraiser to examine the building and tell you its true value.
2. Do Some Market Research
Like any other business, you should not venture into selling your house without doing proper market research. The Real Estate market in Germany changes a lot. Even if you sold a house a few years ago, you should not expect things to be the same now. So, find out more about the market at this time to avoid putting your property below or above market prices. If it is too high, it will remain in the market for too long. If it is too low, you will lose a chunk of money.
3. Check All the Legal Nitty-Gritties
Selling a house is not the same as selling a used microwave. You can't sell a house based on a handshake deal. You must draw up an actual contract with the buyer. There are many legal requirements for selling your house. You might find yourself in a legal mess if you go into a sales contract without adequate information on legalities.
4. Employ the Services of a Real Estate Investor
All the tips above will help you when you're selling an apartment in the German capital or any other part of Germany. However, you may not have the time to go through them one after the other. The fastest way to sell your house by the books is to employ the services of a Real Estate agent. The right Real Estate agent will guide you through the entire process from property listing to signing the contract and handing over the figurative key to the new homeowner. You will need to pay the agent but it will be worth it.
Bottomline
Selling your house can either be a smooth and fast process or it can be time-consuming and stressful. It all depends on how you start. When you pay a Real Estate agent, you will save money in the long run.