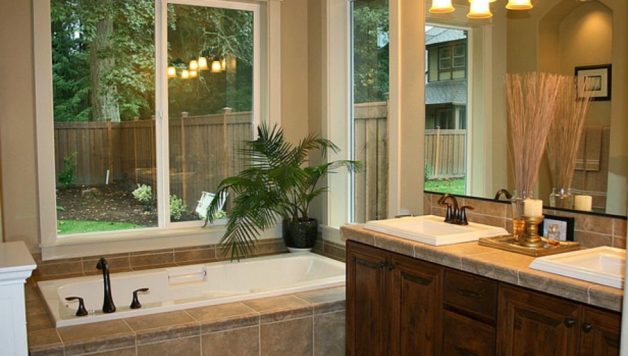 How to Remodel Your Bathroom on a Budget
If you're considering remodeling your bathroom, there are a lot of options. However, if you're on a budget, you have a little less to choose from. Don't worry — you can still get a great bathroom remodel without emptying your wallet. Here's how.
Repaint
Paint is inexpensive and can make a dramatic difference in the look and feel of your bathroom in a short amount of time (and without a lot of effort). Think about what paint colors you can use that are completely different from the color you currently have.
Clean Your Grout & Caulk
Cleaning your grout and caulk, or recaulking is very cost-effective and can make your bathroom look like brand new. This is a good idea to do annually anyway, and it's perfect if you are looking for subtle updates versus dramatic changes.
Buy New Small Fixtures
You don't have to do a complete bathroom remodel to get a different look and feel. Small fixtures like towel racks, faucets, drawer pulls, and light fixtures can all be replaced at a low cost.
Repurpose When You Can
Instead of heading out to buy new items for your bathroom remodel, why not repurpose items you wouldn't normally think about going in a bathroom? A vintage wall-mounted wine rack can make a great towel rack and an old table or dresser can be repurposed into a bathroom vanity.
Explore Non-Tile Options
The more tile you have, the more it will drive up the cost of your bathroom remodel. Explore options that aren't tile or ask about ways to limit the amount of tile you'll be using.
Visit Connecticut Kitchen and Bath Center
Don't start redoing your bathroom without first consulting with an expert. Visit our showroom and speak with our friendly staff at the Connecticut Kitchen and Bath Center. Contact us now via our website or call us at (203) 265-4002.